Image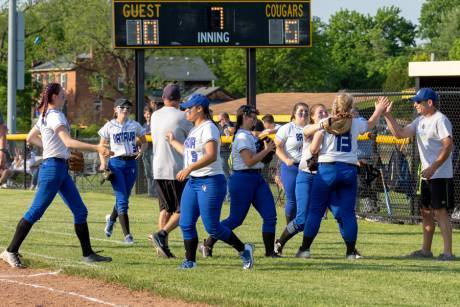 Batavia Lady Blue Devils delivered 17 hits to lead them to victory yesterday afternoon and defeat host Honeoye Falls-Lima 10-5 in the class A2 quarter final matchup.
Batavia jumped out to a big 6-0 lead before the Cougars scored four runs of their own to make it a two-run lead for the Lady Devils through four innings, 6-4.
Batavia answered with four big runs in the fifth inning to take control of the game. Combined pitching efforts carried Batavia to victory. Katie Ange pitched the first three innings and Irelyn Curry the final four innings to close out the game for the Lady Devils. 
Ryann Stefaniak went four for five including an RBI, while Taylor Stefaniak (double, RBI), Bri Janes, and Bryn Wormley each stroked three hits. Janes also knocked in three runs as well, and Ryann Stefaniak scored three times. Maiya Reinhart singled in a run for Batavia. 
Lady Devils will play School of the Arts in the class A2 semi-finals at SUNY Brockport College at 4 p.m. this Friday.
Image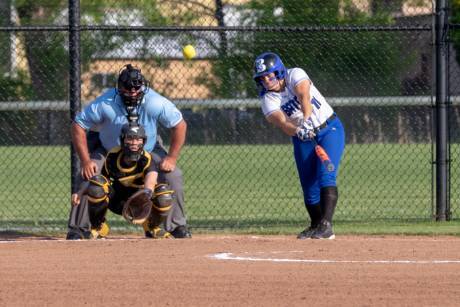 Image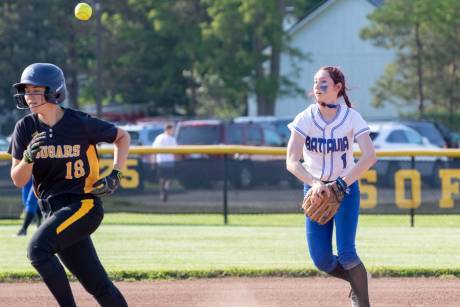 Image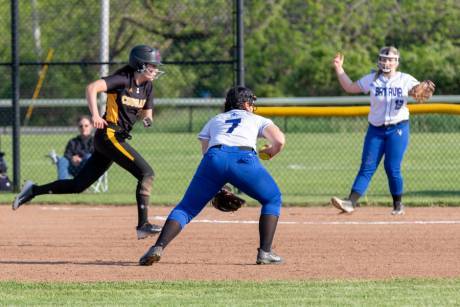 Image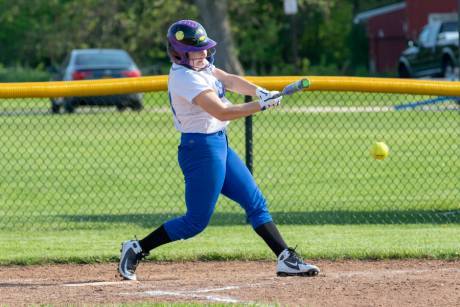 Image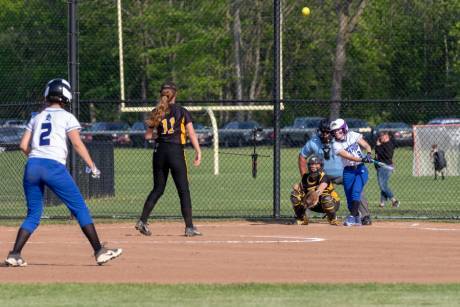 Image