Image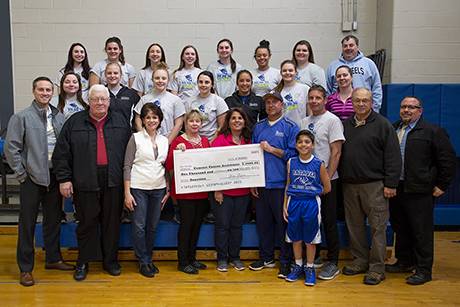 The Batavia High School Varsity Softball Team is pictured above donating a check of $1,000 to board members of Genesee Cancer Assistance.
The team raised $3,000 during a Bat-a-thon fundraising event called "Strike Out Cancer" on March 24th at Batavia High School. It was a priority this season as a way to contribute to a local charity.
"This was something our team and program wanted to do to make a difference in our community," said first-year Coach Jim Fazio. "Our girls went above and beyond in all of our fundraising efforts and this seemed like a perfect place to show our support."
Head Coach Jim Fazio presents the check to Board Member Nickie Fazio, who coordinates the Simply Beautiful program, and office manager Teresa Potrzebowski​ of Genesee Cancer Assistance.