May 13, 2015 - 8:30am
Visit by Honor Flight to SCOPE meeting provides information on group, recognizes local veterans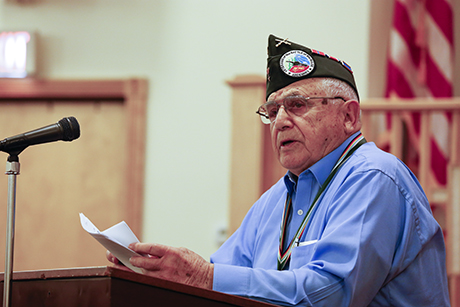 At Tuesday's SCOPE meeting in Batavia, local veterans were honored by the Honor Flight Network.
Honor Flight Network is a nonprofit organization created solely to honor America's veterans for all their sacrifices. The group transports veterans to Washington, D.C., to visit and reflect at the memorials of the various wars. Top priority is given to the senior veterans – World War II survivors, along with veterans who may be terminally ill.
Of all of the wars in recent memory, it was World War II that truly threatened our very existence as a nation—and as a culturally diverse, free society. According to the Department of Veterans Affairs, an estimated 640 WWII veterans die each day. Our time to express our thanks to these brave men and women is running out.
John Foy (pictured above), a WWII infantry machine gunner vet of the "Battle of the Bulge," who overcame many obstacles, including sub-zero temperatures, heavy snow at times, and surviving the violent, pounding barrage of artillery.
"Only a very few of us had proper winter clothing," Foy said. "Frozen feet were a big problem and 24 hours a day we were outside and very little time was spent inside a house or shelter."
For a brief moment in history, these men held our nation's destiny in our hands. We did not fail. There are an estimated 16 million vets who fought in WWII and only 1.6 million are left. The average age of that generation is 92.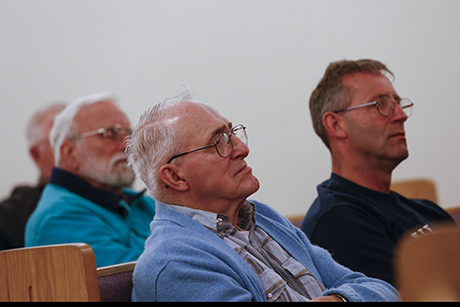 Pictured below is John Cipolla, paratrooper of the 101st Airborne Division, signing his book for someone.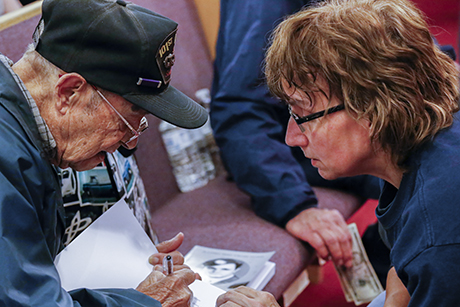 All vets were honored tonight with a choice of a copper memorabilia coin with their appropriate military service.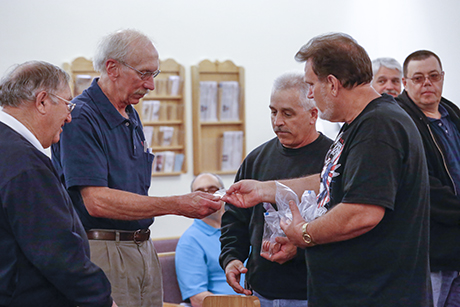 SCOPE meets the second Tuesday of each month at the Calvary Baptist Church on Galloway Road in Batavia.
For more information: http://www.scopeny.org/contact-2/chapter_info/genesee-county-chapter/