After a full day of play in Genesee County, there are plenty of places to lay your head and catch some ZZZs – from boutique hotels with a unique story to tell, to the tried-and-true chain hotels that you know you can rely on. 
When you are done exploring great food, playing the slots at Batavia Downs, learning about the origin of JELL-O, or spending some time out in nature – book your stay and kick your feet up at one of our comfortable lodging properties.
Unique & Boutique
If you are looking for your overnight that's an experience in itself, check out these three great offerings.
Image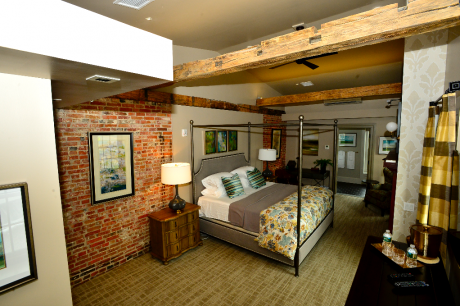 Farmer's Creekside Tavern & Inn. Though Creekside is new to Le Roy, the building it sits in has been a pillar of the community for nearly 200 years. Located along the banks of the Oatka Creek bed, this newly renovated offering has exposed wood and brick, modern charm, and stunning views overlooking the water and Main Street. They have three premier suites for guests – and downstairs is Creekside's restaurant where diners can enjoy a beverage or order upscale fare.
Image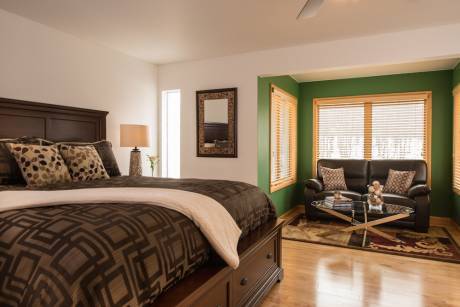 River Spring Lodge. Gorgeous water views, five-course dinners every night and wine pairings to match. What more could you ask for in this beautiful, reclusive bed and breakfast? Chef David Hamer and his wife, Carolyn, are known for their world-class customer service and incredible food. Tucked away in the woods, with eight suites available to guests, this is the perfect place for a night or a weekend, vacation or staycation.
Image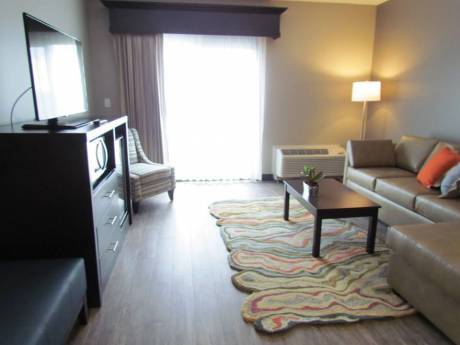 Hotel at Batavia Downs. With guest rooms and suites over looking the track and the gaming floor just steps away, staying at the hotel at Batavia Downs puts you right in the middle of it all. You don't have to be a gamer to enjoy this destination location – the hotel offers complimentary breakfast, access to four in-house restaurants, live harness racing from July – December and $10 free play per night stay. Batavia Downs is a one-stop shop for relaxation and fun.
Tried & True
If comfort and convenience are at the top of your list and free breakfast is your savior, we've got you covered.
Booking a good hotel can often be the hardest part of any vacation. In Genesee County, the pillows are soft, and the options are plenty. Visit https://visitgeneseeny.com/where-to-stay for more hotels, motels, boutiques and B&Bs nearby.