Image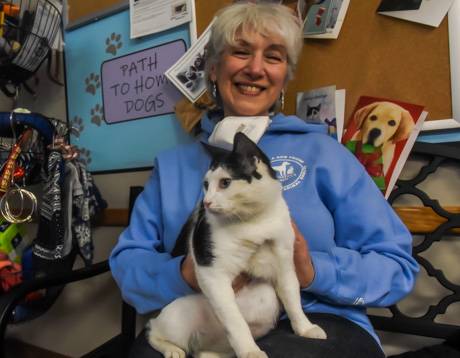 Volunteers For Animals members are asking folks to take a "paws" next Sunday and attend the Batavia Super Sunday Craft and Gift Market coming soon to Batavia Downs Gaming & Hotel.
The event, featuring "wonderful craft and gift vendors," plus door prizes and free admission, is set for 11 a.m. to 4 p.m. Feb. 12 at the facility at 8315 Park Road, Batavia.
All proceeds are to go towards Genesee County Animal Shelter on West Main Street Road, Batavia, and the nonprofit VFA of Genesee County. The first vendor fair was postponed due to -- you guessed it -- COVID -- in 2021, and was put on last year. 
For more information about the animal shelter, go HERE.
Click HERE for more about Volunteers For Animals.
File Photo of a preview for the 2022 vendor fair, by Howard Owens.