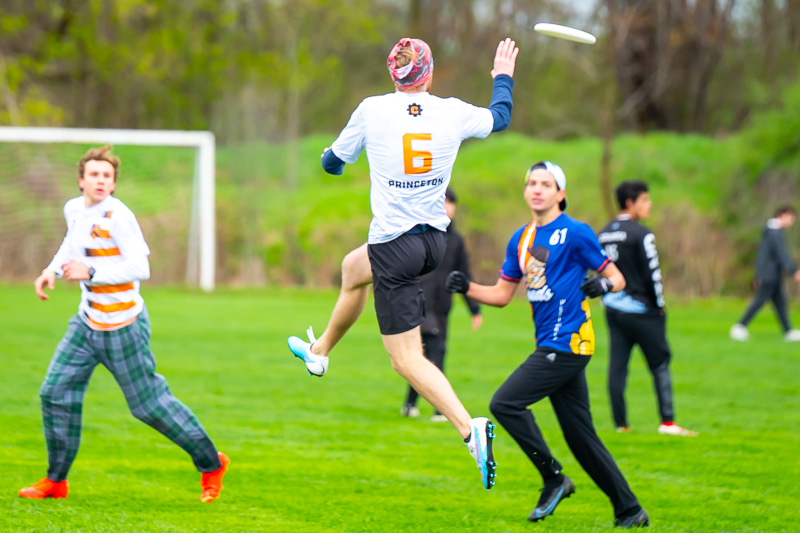 Somewhat unexpectedly, Batavia Sports Park, operated by Batavia Turf in the town of Batavia, is hosting the Metro East Regional Championships for Ultimate Frisbee Football.
The tournament, which features teams from colleges and universities from throughout the region, was originally slated for fields in New Jersey, but the owner of that facility decided at pretty much the last minute they really didn't have enough space to host the event.
Jack Richards, president of the RIT team and tournament director, was able to move the event to Batavia.
Ultimate Frisbee Football is a 7-on-7 competition that involves flinging a frisbee downfield in an attempt to score a goal.  Players cannot run with the Frisbee.  When a player catches the disk, the player must stop running and find a teammate to toss it to.  The player is being guarded by a defender, and the player's teammates are guarded (defenses, like basketball, can be man-on-man or zone).  Defenders can knock down a flung Frisbee, which leads to a change of position at the position in the field where the Frisbee falls.
The top men's team and the top women's team from this weekend's tournament will advance to the national finals.
Ultimate Frisbee Football is now recognized by the International Olympic Committee and will be part of the 2028 Olympics.
Photos by Howard Owens