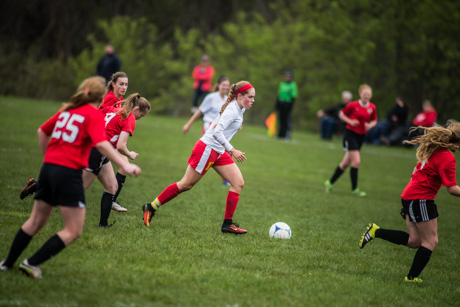 Thousands of people -- high school soccer players, coaches, officials, and parents -- are in Batavia this weekend for the Empire Cup, a soccer showcase that gives high school players from throughout the Northeast a chance to play against other top players and display their skills for college recruiters.  
In the parking lot were license plates from New Jersey, Pennsylvania, Maryland, Ontario, Canada, and, of course, New York.
Players were at both the Batavia Sports Park on State Street Road and at Genesee Community College.
The event brings an estimated $500,000 into the local economy. The Empire Cup is supposed to go for two weeks, but the boys' event was rained out last weekend.