Image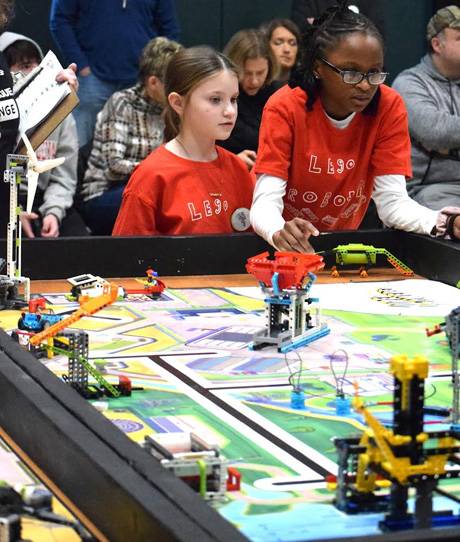 Press release:
Local students and students from the region gathered last week at Genesee Valley BOCES Mount Morris for the First LEGO League (FLL) Qualifier Tournament.  The competition tested each team's ability to complete tasks using robots built from Legos. FLL was designed to engage youth through STEM learning and exploration.  Students obtained hands-on learning while discovering, exploring, and challenging themselves to apply their skills in an exciting competition.  

Students from Dansville, Keshequa, Oakfield-Alabama, Warsaw, and Wayland-Cohocton competed against each other during three rounds that lasted two and a half minutes each.  The goal was to complete the most missions and earn the most points.  

"The Genesee Valley Robotics program encourages students to practice real life engineering skills including computational thinking and iterative design. The social emotional impact of a program like this is also important as it helps many students find new connections to their school and classmates, explained Steve Nole, Coordinator of Enrichment Services at Genesee Valley BOCES.

Sixty students in grades fourth through eighth participated in this event.  The first part of the day was the presentation portion.  During the presentation competition teams were judged on three specific areas, one being their innovation project, where they had to identify and research a problem to solve around this year's theme focused around clean energy solutions. Also teams had to present on their robot design. They had to identify their mission strategy and design their robot and programs to create an effective plan, and the last was on the core values, where they had to apply teamwork and respect each other's ideas and work together as a team on their specific challenge.

Ted Smith was the head judge of the competition and is the Sr. Crisis Intervention Specialist at Genesee Valley BOCES Mount Morris.  Smith explained he enjoys looking for a student's level of interest and looks to see if they had fun as part of the project.  "Events like this are a wonderful opportunity for the students to express their creativity, learn how to work together on a team, and think critically about a problem.   These are all skills which they will need in their life so being able to develop them in an event like this is good," explained Smith.

Congratulations to the following teams on advancing to the next round:

The overall champion was the Oakfield-Alabama Hi-Tech Hornets.  Wayland -Cohocton Golden Eagles 2 was awarded the finalist.  Both of these teams will be going to the First Lego League Championship on February 18th in Buffalo.  Awards were given to teams for core values, innovation project, robot design, robot performance, and a coach/mentor award.

The top two teams, Oakfield-Alabama and Wayland-Cohocton, will move on to the championship competition.  Genesee Valley BOCES is pleased the event was a success and looks forward to hosting more FLL Challenges in the future.  
Submitted photos.
Top photo: The two students from Dansville are Haylee Rigdon and Bristol Blair.
Image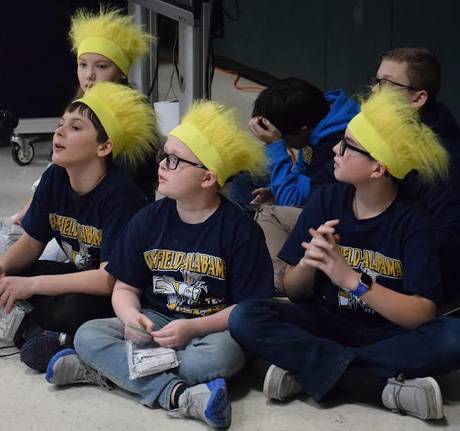 Students from Oakfield- Alabama are (yellow hair hats) left to right are: Cameron Emerson, Lucas Bak, Connor Burgio, Carson Shelter. Nate Staebell is sitting behind Carson (no hat).
Image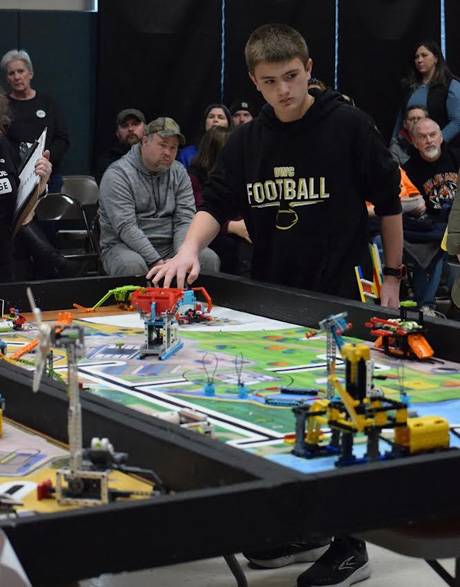 Wayland-Cohocton 7th Grader Ethan Bauer.
Image
Hannah Sonricker, Levi Bennett, Warren Fox.