Image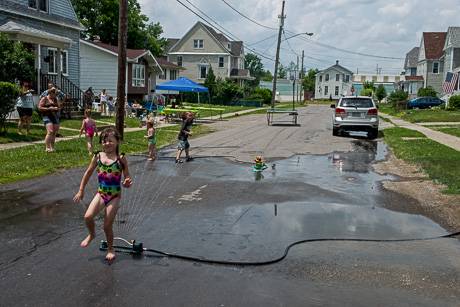 Residents of Morton Avenue came together today for a block party sponsored by Vibrant Batavia.
While Vibrant Batavia has sponsored other community events, this was the first block party, said Leanna DiRisio, director of Vibrant Batavia.
The event was largely organized by residents Bill and Lisa Scott with help from Rick and Dawn Calkins.
Food and drink was provided by Vibrant Batavia and cooked by Bill and Rick. Neighbors brought beer, desserts and side dishes and pitched in with recreational activities from Ping-Pong to sprinklers to basketball.
Members of the Batavia Fire Department stopped by with Ladder 15 and Officer Nedim Catovic represented Batavia PD (in the Ping-Pong battle between Police and Fire, Fire won 21-19, and then fire went on to trounce Local Media 21-6).
Councilmembers Eugene Jankowski and Patti Pacino also stopped by.
Image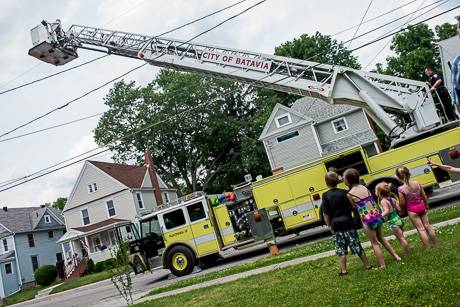 Image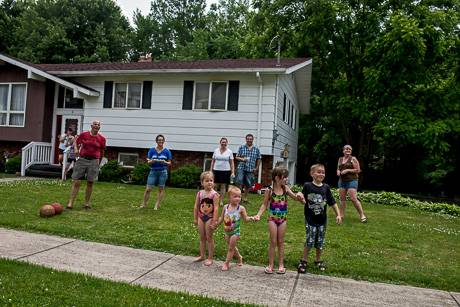 Image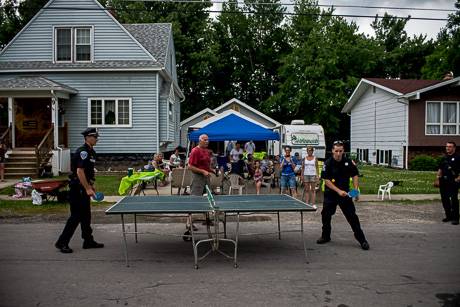 Image
Image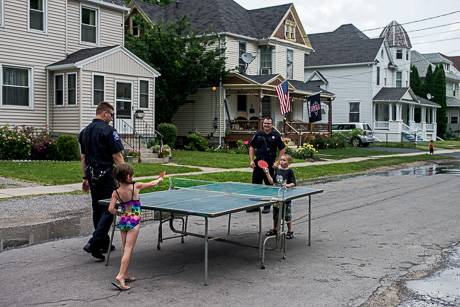 Image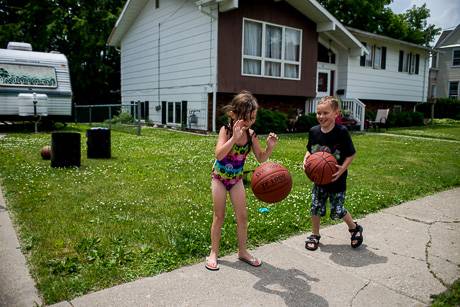 Image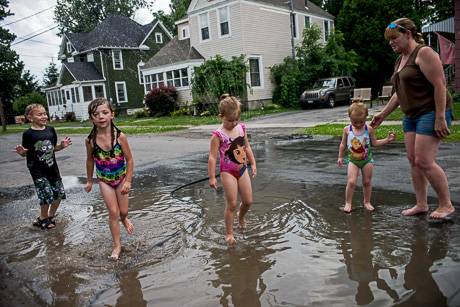 Image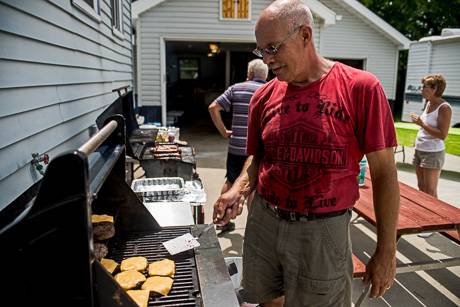 Image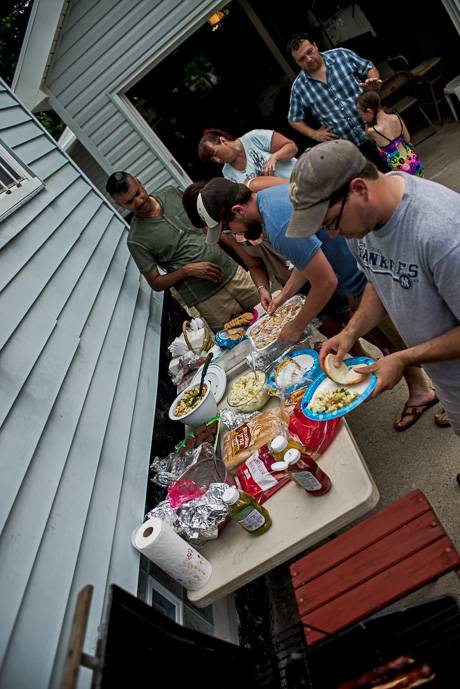 Image