Image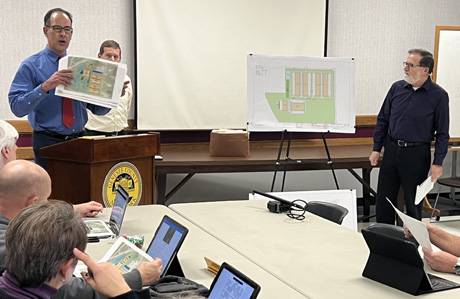 The developers of a planned 100-acre distribution center are confident they've selected a unique and ideal location for such a facility -- halfway between Rochester and Buffalo along a stretch of Thruway with few other appropriately zoned sites.
"I think we all know why this is a great site for this particular use," Buffalo-based attorney Sean Hopkins said to the Genesee County Planning Board on Thursday evening. "I was actually looking at the county IDA (Industrial Development Agency/GCEDC) website. I believe what it says is this is well within a one-day drive for a tractor-trailer (to an area) of 2.8 million people, and we were obviously right on the Thruway. It's an excellent location. If you look in the Rochester market, you look in the Buffalo market -- there is a shortage of this type of use."
The location is on Route 77, across from the Flying-J, close to the 48-A Thruway Interchange.
Horizon Acres Associations of Spring Valley is the lead applicant. Geis Companies, of Ohio, is the developer. Metzger Civil Engineering presented the application for a Site Plan Review to the board.
After the presentation, the board recommended approval with modifications of required permits from the state Department of Transportation, that the applicants receive comments on the application from the Pembroke Fire Department, and that the site complies with 9-1-1 address requirements.
Geis currently has no tenants committed to any of the six buildings planned for the property but at build-out, within an estimated five years, the various warehouses should employ at least 400 people.
"This would be flex industrial buildings designed to attract potentially different-sized tenants," said Michael Metzger (on right in top photo). "We've had conversations with potential tenants, but nothing that is ready to be committed at this point." 
The developers hope to begin construction this year, at least getting the site graded and ready for construction, if not "going vertical" on at least two of the six buildings.  The six buildings combined will offer 1.5 million square feet of warehouse space and cost more than $142 million to construct.
"I think that documentation demonstrates that, in terms of the build-out of the project, we're hoping that this would occur in approximately five years," said Hopkins (speaking in top photo). "Obviously, it is subject to market demand."
Later he added, "But we do want to have a shovel-ready site. That's our goal, and we think we can accomplish it."
He expressed confidence in Geis Companies. He said the company has a lot of experience with this type of project in Ohio and they have "an excellent track record."
"I think it's really a welcome opportunity to bring them to Western New York, to bring their expertise," Hopkins said. "We think this project is a win-win for all parties involved."
When discussing the renderings of the potential design of the buildings, he said he anticipated the construction of quality, attractive buildings on the site.
"They're gonna have to obviously serve the function that they'll be designed for, but we also want them to look attractive from the outside," Hopkins said.
The site uses 100 acres of a 200-acre parcel, with the remaining space reserved for federally protected wetlands.
"We're not proposing any impact whatsoever to DEC wetlands, and I believe our impact on to federal wetlands is approximately .2 acres, so it's a very small impact," Hopkins said. "We readily expect that we will get that permit from the Army Corps of Engineers."
The wetlands-related documents, prepared as required by the application process and provided to the board, run to dozens of pages.
Horizon Acres Associates has requested from the Genesee Center for Economic Development a sales tax exemption of about $6.2 million, a property tax abatement estimated of approximately $11.9 million, and a mortgage tax exemption estimated at $1.1 million.
The project is projected to generate $7.9 million in PILOT revenues for municipalities during the 10-year PILOT agreement. According to the GCEDC, those payments total about  39.5 times more than anticipated municipal revenue from the property's undeveloped state.
Top photo by Howard Owens. Illustrations below, submitted.
Image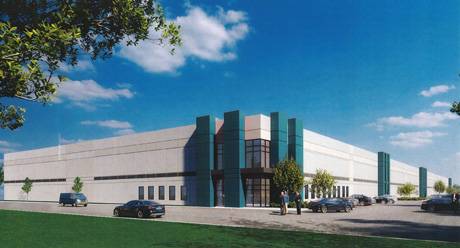 Image