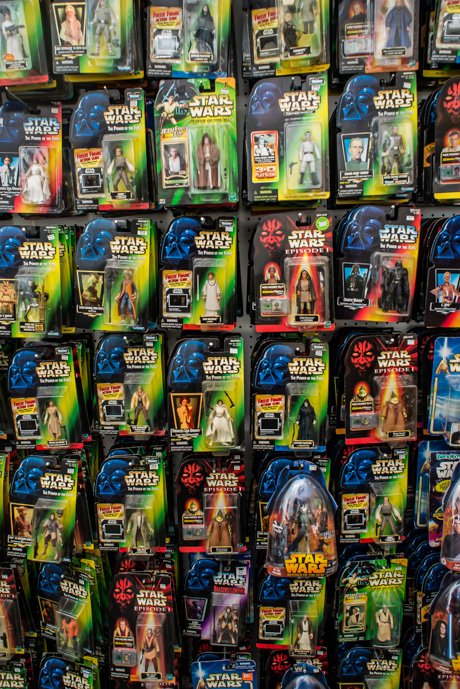 (File photos.)
Foxprowl Collectables has come full circle. This Saturday, Aug. 4, at 11 a.m., the toy and collectibles shop will host a Grand Opening in their former location -- 440 Ellicott St. in the City of Batavia.
Until then, they are open for a few hours each day there while getting things set up for regular business.
At the Grand Opening, there will be:
Brenden Gillard, an artist, voice actor, costume designer and "Barnes & Nobles best-selling author";
Anthony Zicari, comic writer and editor, whose worked on Dark Horse, Antarctic Press, London Night Studios, Narwain Publishing, Marvel Comics, Legendary Press, and INKWERK Studios;
A Genesee County Chamber of Commerce ribbon-cutting at noon;
Meet-and-greet pics with Batman's Penguin, Wolverine, Spider-Man, and Scooby-Doo;
Giveaways and more!
Bill and Joy Hume, married business partners, opened their business at 440 Ellicott St. in 2010. It had begun the year before as an eBay operation.
On Sept. 1, 2016, having outgrown the Ellicott Street storefront, they moved into roomier, swankier quarters at the southeast corner of Main and Jackson streets. In early 2017, the Genesee County Chamber of Commerce named Foxprowl the Entrepreneurial Business of the Year for 2016.
A few months later, in June 2017, the Humes announced they would shutter their store altogether to concentrate on online sales, supplemented by "pop-up" or temporary store dates at the Falleti Ice Arena, and the ever-popular annual Foxprowl-Con at the Quality Inn & Suites in Batavia.
We can only guess that customers clamored for their brick-and-mortar return, enabling them to "geek out," as Bill Hume likes to say, on a regular ongoing basis when the mood strikes.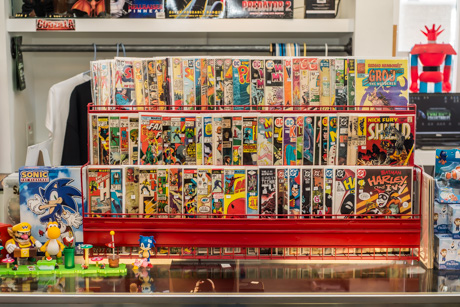 Tacos for Toys at:
Adam Miller Toys & Bicycles, 8 Center Street, Batavia
Join us on Saturday June 30th from 11am-2pm as we celebrate 100 years in business with $1 Tacos (Donations). All proceeds from the taco sales are going to benefit Don R Carroll Toys for Kids. Help us celebrate, stop by and grab some tacos!
The Woman's Auxilary of the Salvation Army will be holding a Spring Treasure Sale at 529 East Main St., Batavia on April 24.
Hours are 9 a.m. to 3 p.m.
Bake sale and refreshments will be available. LARGE assortment of craft supplies, household items, kitchen utensils, toys and clothes and much more.
Priced to go!
Donations will be accepted after April 1 until April 20.
For more information call the Army office 343-6284.
Full of coffee and unshaven, I took off to Adam Miller's Toy and Bicycles this morning to poke around — and I took a video camera with me. They've got everything. Magic tricks. Games. Bicycles. Model cars, planes, boats. Wind-up anything. Vintage everything. Plush whatever. Check it out.