Image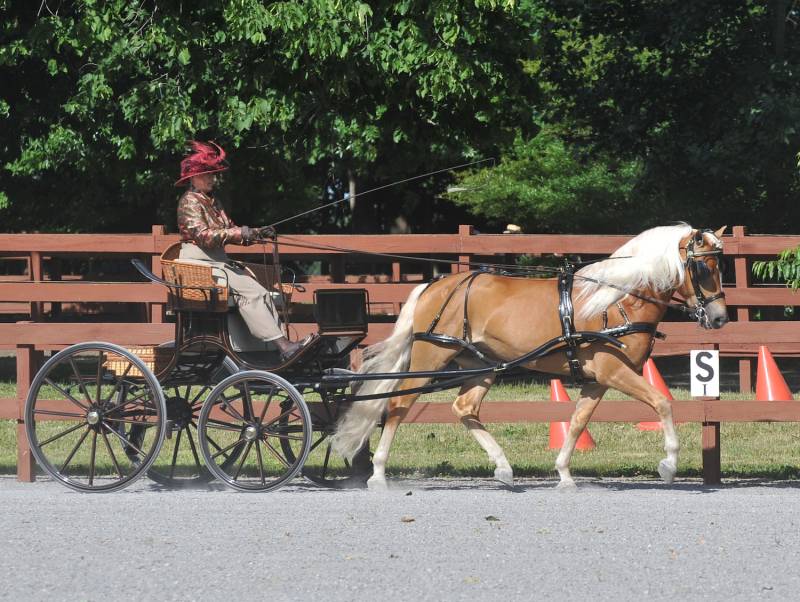 Press Release:
Northampton Driving Society's 37th annual carriage driving competition returns to Silver Shoe Farm in Batavia on Sunday, June 25. This promises to be a special occasion with Kacy Tipton-Fashik, the general manager of The Grand Oaks equine resort in Weirsdale, Florida, judging the event. David Remley, whose late parents founded the internationally-known Walnut Hill Driving Competition, will be the ringmaster.

Morning classes will feature horses, ponies, very small equines, and multiples of the same in the ring for working and reinsmanship classes. These are judged on "turn out" – the pleasing appearance and appropriateness of horse, harness, vehicle, and attire – the horse's obedience and way of going and the driver's (the "whip") reinsmanship skills. Afternoon classes will entail driving an obstacle course of cones and scoring for speed and agility.

Mr. Remley will commence the show with a coach horn demonstration at 9 a.m. Food and shopping opportunities will be provided by Burning Barrel BBQ, Buttercrumbs Bakery, The Brick House Boutique, Rusty Bitz, Green Compass CBD, and Creative Upcycling. Leonard Oakes Estate Vineyard will be hosting a wine tasting between 11 a.m. and 2 p.m.

Silver Shoe Farm is a lovely facility at 3336 Pratt Road in Batavia, operated by the well-known Cable family of blacksmiths and Nicole Cable, herself a carriage show competitor, judge, and trainer.

Free admission! Bring your lawn chairs. Fancy hats will be admired but not required!
Photo submitted by Audrey Cooper