August 16, 2012 - 11:56am
Local teen has help of his "army" to battle cancer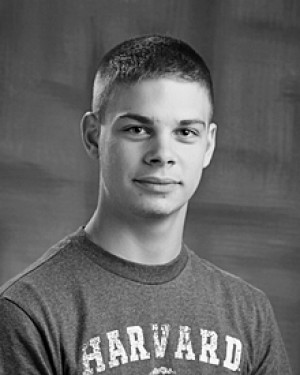 "You never really think that cancer could reach your child," Jamie Wasieleski said.
For her, it's become more than just a thought. It's become a reality. Her son, 18-year-old Austin Heinemen, was recently diagnosed with it.
A 2012 graduate of Pembroke, he has always been a healthy kid, into sports, dirt-biking and active all year round, and was unexpectedly diagnosed with a desmoplastic small round cell tumor also known as DSRCT.
It's a rare form of childhood cancer that predominantly strikes boys and young adults. DSRCT is a soft-tissue sarcoma that is aggressive and primarily develops in the abdomen.
Treatment for DSRCT is extensive.
"He has been through six intensive chemotherapy sessions that last four days every three weeks," Wasieleski told us. "The chemo kills everything, good and bad, so between chemo sessions he's at Roswell with anything from a cut on the finger, which leads to a pretty nasty infection, to pneumonia."
On the bright side, the chemo has made a difference and as a result of the PET and CAT scans, the tumors are shrinking.
Currently, Austin is waiting for his mother's health insurance to approve him to undergo surgery in New York City. He will have the tumors removed, and then will go through a 28 day stem cell trial. Following that, he will head to Washington, D.C., for another bone marrow trial.
"His father, myself and his three sisters have tested to see if we are a match and (we are) awaiting results," Wasieleski said. "If we are not, we will be looking for matches elsewhere."
The community support has been outpouring for Austin and he's got a whole army behind him fighting the battle.
" 'Austin's Army' was created to show Austin community support and how many people care about him," Wasieleski said. "At a time like this, community support is huge."
"All the help and support by the community is awesome and well deserving for him," says long-time friend Wyatt Chittenden. "With his recent diagnosis of cancer, it was heartfelt by everyone close to Austin because everyone knows how great of a person Heineman is. He always can put a smile on your face and give you a good laugh as well as always being there for people."
Austin's Army has done many fundraisers to help including a chicken barbecue, benefit gathering, piercing drive, and most recently a Facebook promotion at City Slickers.
Anyone interested, may join the army by making a donation to Austin and Austin's Army, through the Five Star Bank in Batavia.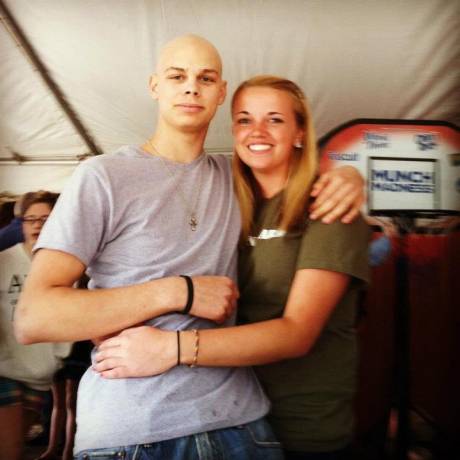 Photo: Austin at one of his benefits with friend Kaela McMartin, who is one of the many members of Austin's Army.