December 7, 2011 - 9:32pm
Local youth represents Batavia at national conference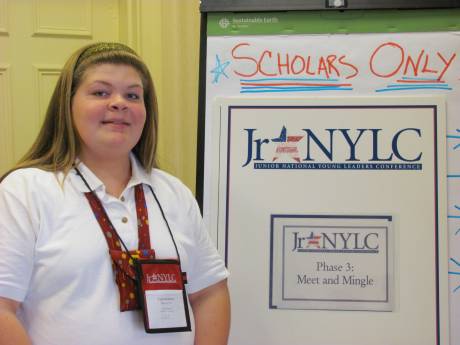 Tanner Kolb is 12 years old, a sixth-grader at Batavia Middle School, and is officially an alumni of the Junior National Young Leaders Conference (JrNYLC). Tanner was nominated by her fifth-grade teacher, Mrs. Brown at John Kennedy School, to participate in the annual event held at our nation's capital, and made the journey Oct. 8 -13.
The JrNYLC is designed for high-achieving middle-school students, and offers these students "the opportunity to learn about leadership by studying the leaders of the past and by focusing on social advocacy to make a positive impact in their homes and communities." (http://www.cylc.org/jrnylc/JrNYLC_about.cfm)
Tuesday night, Tanner was excited to share her experiences. She said her favorite place she visited was Harper's Ferry, where she participated in a Civil War era battle reenactment. She met and made friends with students from not just across the continental 48 states, but places like New Zealand, Guam, Germany and Hawaii, and now has herself some pen pals.
When asked what lessons she learned from her experience, Tanner told me "Anyone can be a leader, if they're willing to work for it. Leaders are not born that way, they have to work for it." I asked what message she would like to send to other students who might be able to earn a nomination to participate. Her response was simply, "I'd tell them go for it. Definitely go for it."
She was written a thank-you letter to all her supporters, whose fundraisers made the trip possible. Afterall, going to D.C. can be pricey.
Here's her thank-you letter in full:
"I would like to personally thank everyone who donated pop cans, bought something from one of my fundraisers, or donated money to help me go on my trip to Washington, D.C. I had tons of fun and went to lots of interesting places.
I went to Harper's Ferry, an old Civil War town where we reenacted a battle. We went to lots of memorials, like the Lincoln, the Martin Luther King Jr., the Korean War, the Vietnam War, and many other places such as the Capitol building, the White House, and the Museum of American History. We ate at the Hard Rock Cafe, and Buca di Beppo restaurant.
I made lots of new friends from all around the world and I still talk to them a lot.  We also had a sleepover at the Maryland Science Center! I would like to say a special thank you to my fifth-grade teacher, Mrs. Brown, who nominated me for this trip. It really means a lot to me that she believed in me that much. I loved this trip and it would not have been possible without your help.
Thanks you so much,
Tanner Kolb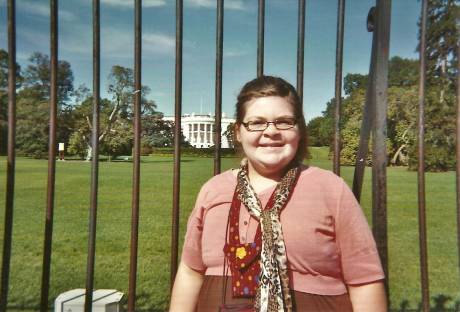 December 8, 2011 - 8:59am
#1
Good to see good news congratulations
December 8, 2011 - 5:49pm
#2
Wonderful story Will!! Thank you so much, it is beautifully written and really captures the full concept of what the conference does for our country's youth.
Tan- we are so proud of you and know that you will do great things with your life! We love you!!