June 20, 2016 - 12:03pm
Ribbon cut for new terminal, pancakes plentiful at Rotary Club Fly-in Breakfast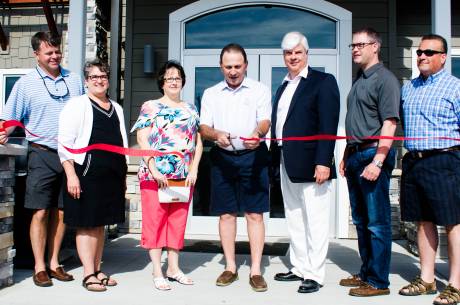 Ribbon-cutting ceremony Sunday at new county airport terminal. From left, County Highway Superintendent Tim Hens, and members of the Genesee County Legislature, from left, Rochelle Stein, Marianne Clattenburg, Chairman Ray Cianfrini, John Deleo, Gregg Torrey and Andrew Young. Photo by Zachary Lee.
Local Legislature Chairman Ray Cianfrini had the honor of cutting the ribbon at the grand opening Sunday of the new Genesee County Batavia Airport terminal. It was open for the public to tour during the Batavia Rotary Club's annual Fly-In Breakfast on Father's Day.
Construction on the nearly $6 million terminal began May 2015. It's 14,400 square feet, compared to its previous footprint of the 12,800 square feet, and taller, too.
"This is a major upgrade from the old terminal, this is really beautiful," said Batavia resident Jim Owen.
The weather was hot and sunny and the airport was packed with families.
Some pilots left their planes open so people look inside and get a glimpse of the controls. Mercy Flight of Western New York brought one of its helicopters to the event and people got to see it up close.
"It has to be one of the biggest fundraisers we do here in Batavia," said County Highway Superintendent Timothy Hens.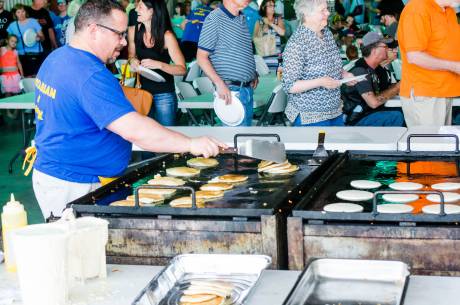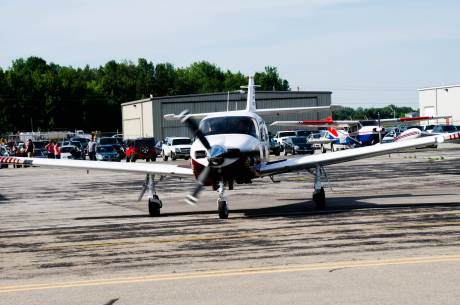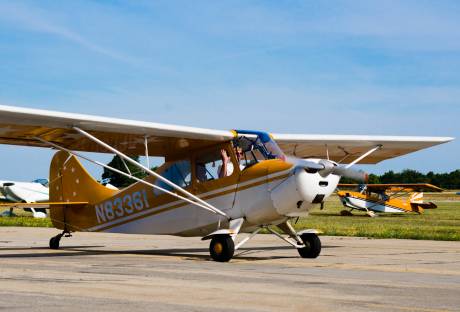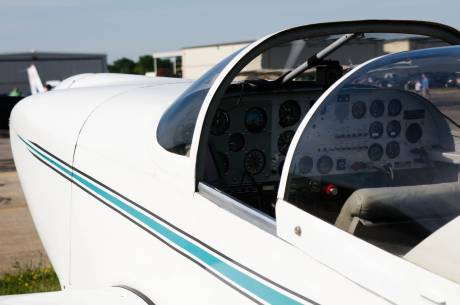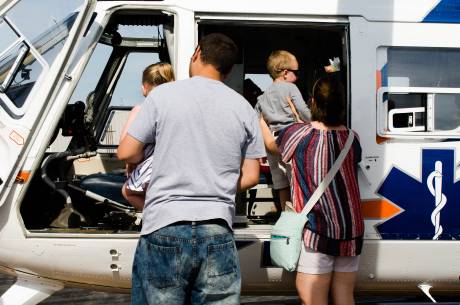 (Photo of Mercy Flight of Western New York.)