December 10, 2013 - 6:18pm
Heavy lake effect snow will continue and then move south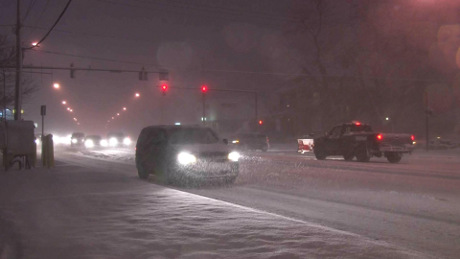 The National Weather Service out of Buffalo says the heavy lake effect snow hitting Genesee County will stay over the area for at least another hour.
The band will then move south and into Wyoming County and the Southtowns.
There have been several property damage accidents throughout the county, but motorists seem to be taking it slow on the drive home tonight.
December 10, 2013 - 8:27pm
#1