December 15, 2013 - 12:38pm
A morning of digging out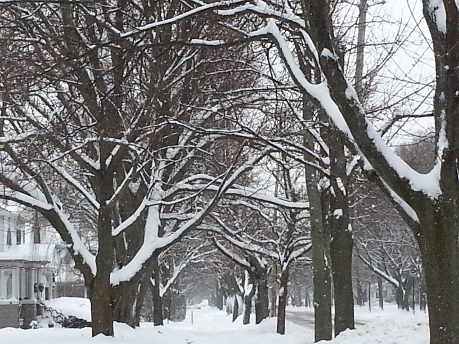 Ellicott Avenue snow
Many residents could be found digging out their driveways and clearing their cars of snow this morning.
After five straight days of snowfall, Genesee County will be getting a break today. There are no warnings, watches or advisories and temperatures will rise to the mid-20s. There is a chance of snow, but less than a half inch.
The seven-day forecast calls for rising temperatures and possibly 45 degrees by Friday.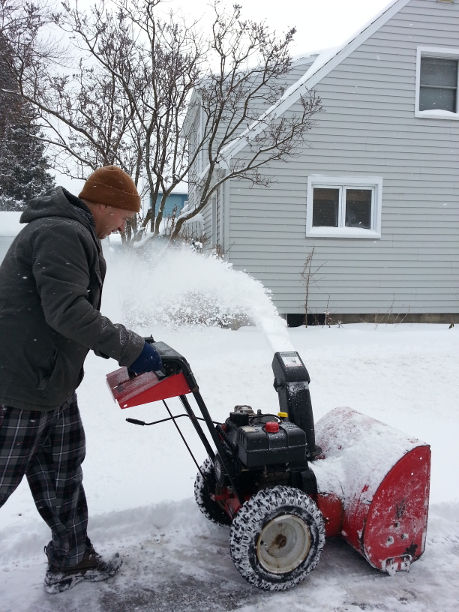 Greg Lee uses his snowblower to clear his rental property on Richmond Avenue.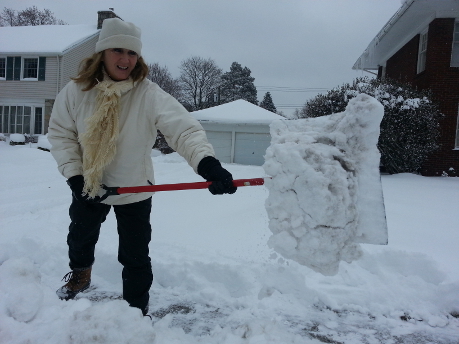 Pat Cavanaugh shovels out her driveway on Redfield Parkway.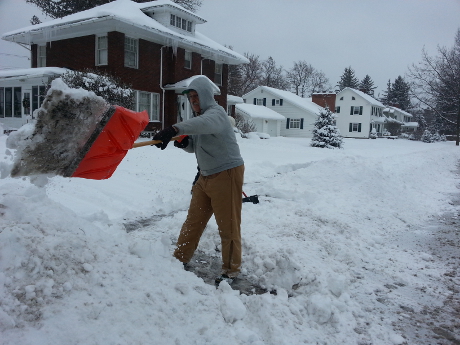 Pat's neighbor gives her a hand.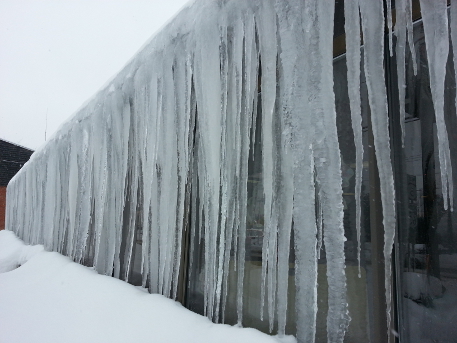 After many days with temperatures below freezing, icicles have formed on Arby's front windows.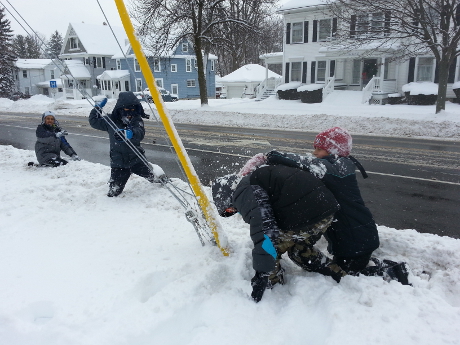 The McFollins brothers tried to go sledding at Centennial Park, but the snow was not good for sledding. So a snowball fight broke out on the way home. Pictured are Javin, 8, Ayden, 10, Mason, 12, and Carter, 8, of Batavia.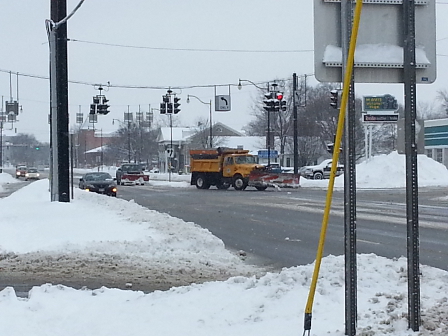 Plows were out clearing and salting the roads and streets seemed to be in better shape than yesterday.