July 9, 2014 - 2:32pm
Batavia, Arkansas, is nestled in the Ozarks, at least what's left of it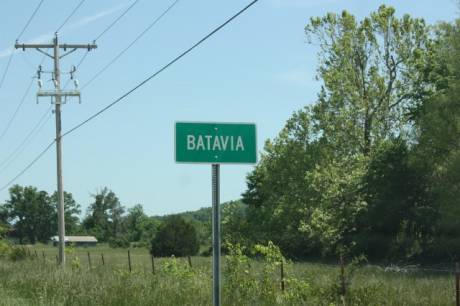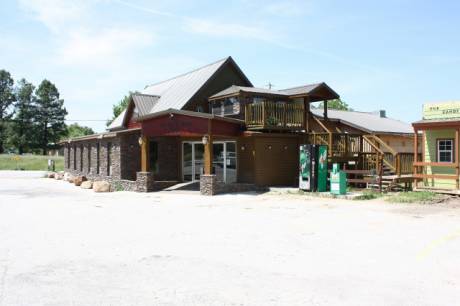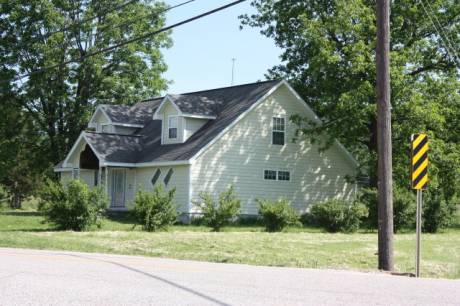 This is the last in a series of articles about the other communities, located east of the Rocky Mountains, that are named "Batavia." This one is about Batavia, Arkansas, an unincorporated collection of houses and other buildings west of Harrison in Batavia Township, Boone County. It is nestled in a beautiful area of the Ozark Mountains.
At one time, Batavia, Ark., was an incorporated community. It had a post office, stores, hotels, a canning factory, a train depot, a stockyard, mills, a blacksmith shop, a school, and churches. Today, the railroad is gone, the post office closed, and only houses, three churches, and a small repair business still exist. A convenience store and the bar and grill into which it had recently been converted, were both out of business in the spring of this year.
The local historians assert that the community was named about 1880 by Rowell Underwood who became the first postmaster and named the town after his hometown of Batavia, N.Y. They also claim that Underwood had worked for four years in Genesee County as a surveyor for the Holland Land Co. The latter claim seems improbable because the Holland Land Co. had ceased its operations in Western New York in the mid-1830s. If the claim were true, it would make Underwood at least 70 years old at the time he became postmaster in Arkansas.