May 26, 2020 - 12:45pm
4H Family & Consumer Science Club selling petunia and million bell hanging baskets

The Genesee County 4-H Family & Consumer Science Club is holding a hanging basket sale to support the club.
Beautiful, colorful hanging baskets of petunias and million bells* are $20 each.
No order limits; colors will be first-come first-serve at pick up.
Orders are due Thursday, May 28th.
Click here to order.
Pick up Monday, June 1, from 6 to 7:30 p.m. in the parking lot of Cornell Cooperative Extension of Genesee County, 420 E. Main St., Batavia.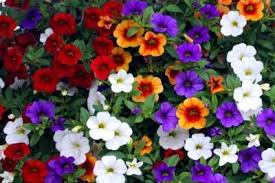 This will be a drive-thru pick up, please remain in your vehicle.
Payment by cash, or check made payable to "CCE Genesee."
To order: contact a 4-H FCS Club member or email:   [email protected]
*Calibrachoa, commonly called million bells or trailing petunia.