February 13, 2016 - 7:55pm
Attic fire reported on Hutchins Street, Batavia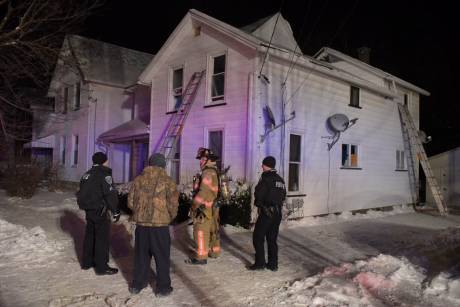 An attic fire is reported at 25 Hutchins St. in Batavia. City firefighters are responding.
UPDATE 8:02 p.m.: Command on scene reports this is a two-story, multi-unit dwelling and that both upstairs bedrooms are on fire.
UPDATE 8:17 p.m.: Fire is out. Checking for extensions.
UPDATE 8:18 p.m.: Capt. Bob Fix praised the residents for quickly pinpointing the fire location and contacting emergency dispatch. The residents said they were in the basement and repeatedly tried replacing a blown fuse. Subsequently, they smelled smoke and then they found a fire in the attic.
UPDATE 9:26 p.m.: City fire is back in service.