July 21, 2015 - 3:53pm
BHS Class of '55 looks forward to 60th Reunion next month -- spread the news!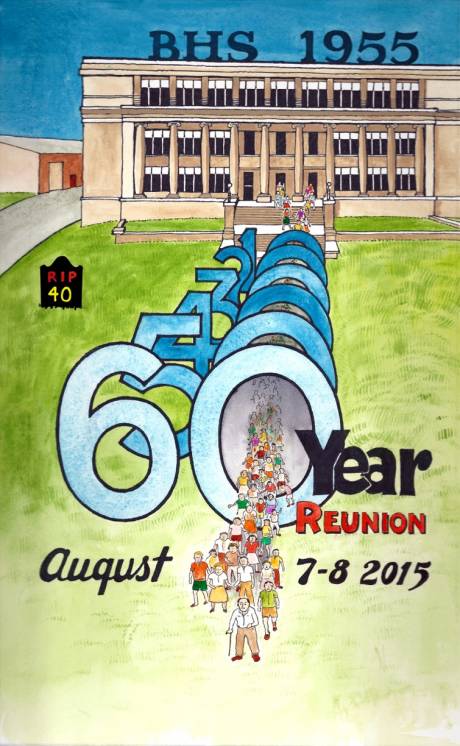 Press release:
The Batavia High School Class of 1955 is planning its 60th Class Reunion!
There will be a social gathering of classmates on Friday, Aug. 7th at 8 p.m. at The Polish Falcons of America Nest, located at 123 S. Swan St., Batavia, NY 14020.
There will be a formal get-together with food, desserts, and drinks on Saturday, Aug. 8th at 3 p.m. at The Dibble Family Center, located at 4120 W. Main Street Road, Batavia, NY 14020.
The committee that put this celebration together is Jim and Connie DiSalvo, Victor Corey, Betty O'Brien, Eleanor Bakos, Rose Suozzi, Joe Gerace, Ralph Hyde, Mary Lou Klein, and Richard Cecere.
For any classmate who did not receive a letter, please contact Jim DiSalvo at (716) 474-4222 or by e-mail at [email protected]