July 19, 2018 - 11:21am
House fire reported on Cleveland Road, East Pembroke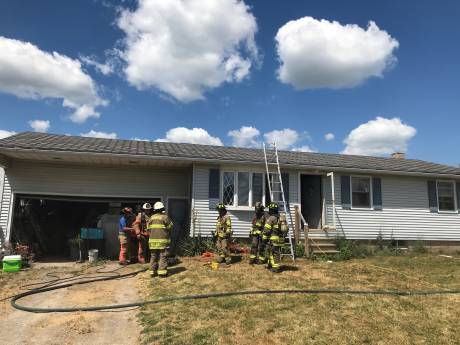 A house fire, with flames shooting from an electrical panel, is reported in East Pembroke at 1911 Cleveland Road. East Pembroke Fire Department is responding along with mutual aid from Corfu. Town of Batavia Fire Department is asked to stand by in their quarters.
UPDATE 11:22 a.m.: A first responder on scene says smoke is showing. Command calls for Oakfield Fire Police to shut down Cleveland at Indian Falls Road. Indian Falls Fire Police are to shut down Main Road at Cleveland. Command says the goal is to get a quick knockdown; flames are not showing but there's a lot of smoke.
UPDATE 11:45 a.m.: Alexander is asked to stand by in their quarters to cover East Pembroke's fire district.
UPDATE 12:05 p.m.: Mercy BLS #1 is going to the scene for rehab of firefighters.