August 1, 2018 - 4:34pm
Juniper is declawed and ready for a 'cushy' life outdoors in a cozy barn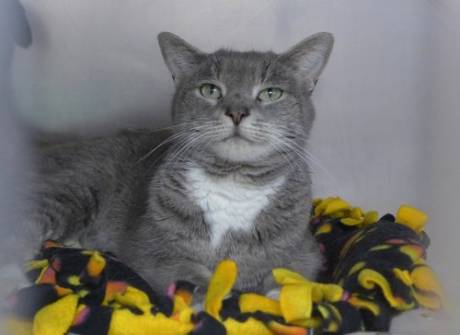 The Volunteers for Animals at the Genesee County Animal Shelter are in need of a comfy barn home for this kitty.
Juniper is a neutered, declawed male cat that came to the shelter as a stray. Because it was found that he did not use his litter box consistently, he cannot be adopted to a regular home.
He is a nice fellow, friendly with people, but needs a "cushy" outdoor place to live because he is declawed and he has "rustic" ways.
A good shelter, food, water and some human companionship are all that they ask. Not really a tall order when you think about it; kind of a no-brainer as they say.
It will be necessary to confine him for a couple of weeks to acclimate him to his new surroundings.
In addition to being neutured, Juniper is tested and vaccinated. There is no adoption fee for him.
If you can help him out, call the Shelter at 585-343-6410, option 7, or email Juniper's friends at [email protected], or stop by the shelter during adoption hours.