Image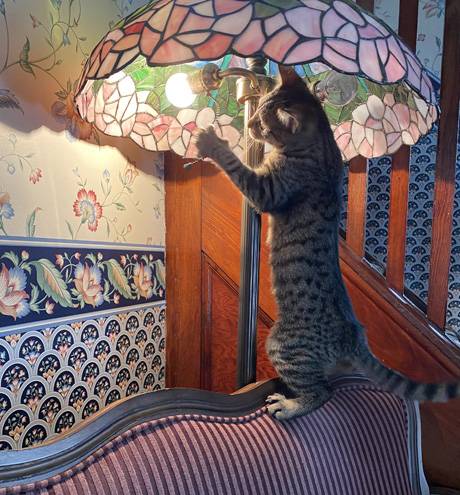 I was told that training a cat was demanding  
Our cats had us trained in two days!
Our lives changed when we adopted our kittens from the Volunteers for Animals of Batavia Animal Shelter. Our Clyde and Missy became our children; we refer to them as our babies.   We look forward to coming home to see them when they greet us at the door.
When we first got them, we bought all the supplies to protect our furniture and the special tape to keep them off the dining room table and counters. That lasted about a week; they now have two climbing houses, one in our dining room and the other in our sun parlor. Our home also has cat cozies on chairs, fireplace hearth, and coffee tables. We also heated their window cozy. They both love to lie in our bathroom sink.
Although our house has been known for our cameras on the outside of our property, we also have cameras inside our basement to check when and how much they poop. 
You can also find one on our kitchen counter to record when and how much they have eaten.
Back in the day, you could buy a goldfish or a painted turtle at JJ Newberry Department Store. In talking to my baby boomer friends about their pets, they said they had pet chickens, birds, snakes, white mice, rats, rabbits, and toads, besides the favorites, cats, and dogs. Of course, an exotic pet back then was a raccoon or crow, or you could order a pet monkey through the mail.
This story captured my attention. A baseball league called the PONY League (Pennsylvania, Ontario, and New York) played in Batavia and had a raffle at one of their games in the 60s. An actual pony was given away. I can't imagine going home and telling my mom what I won at the baseball game!   Readers, is there any truth to that story?
As an elementary teacher, I greatly advocated for a classroom pet—many great stories of our years with guinea pigs and hamsters are still remembered today.
I remember Neptune's Garden Pet Shop on Liberty Street and Pet Mart on East Main Street, a favorite of mine. Today there is Country Max and Petco on Veterans Memorial Drive. These two stores have everything you need for your pets and a place to adopt a new family member. 
Please share the stories of your pets. For example, we tell our friends our cats own our house, and they allow us to live there. 
Image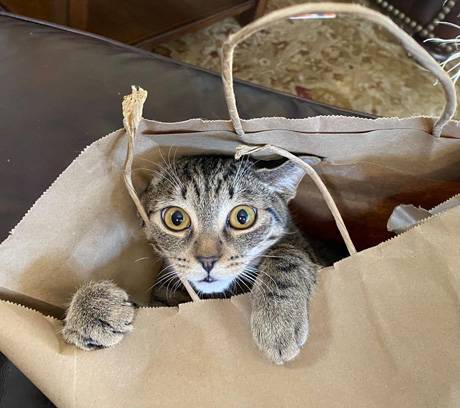 Image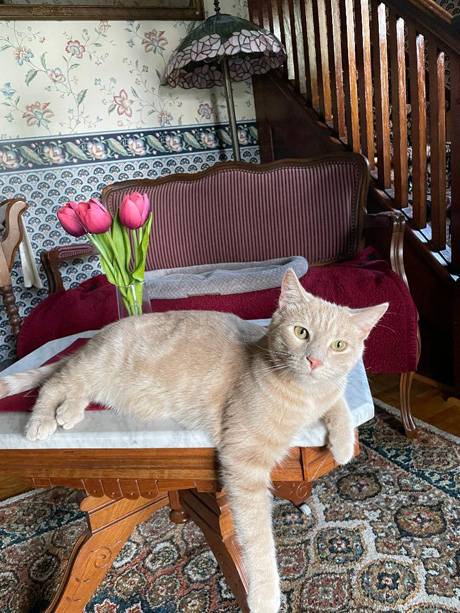 Image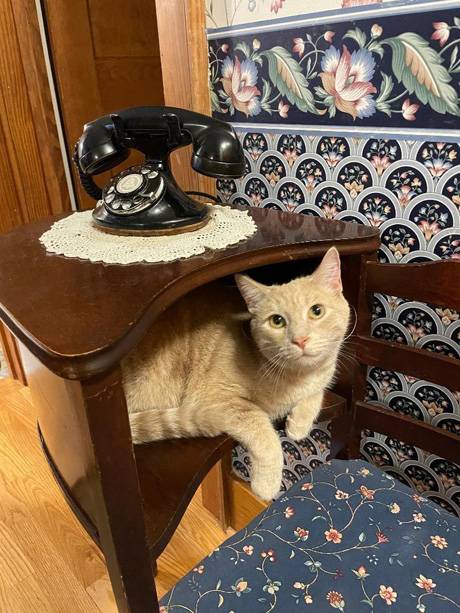 Image