September 22, 2018 - 3:56pm
Le Roy PD find cat in duct-taped bin, seek public's help in finding suspect and/or owner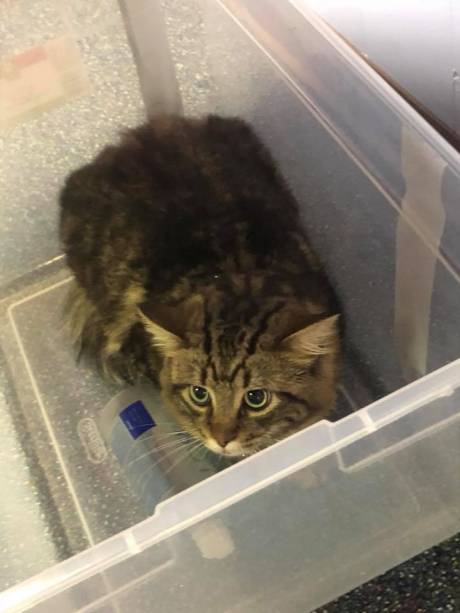 Photos and information from the Le Roy Police Department:
The Le Roy Police Department is currently investigating a case of animal cruelty. Early this morning (Sept. 22) patrols located a cat enclosed in a plastic bin. The cat was inside the bin and the lid was duct-taped closed; there were no holes cut in the lid or anyway for air to enter the bin.
The cat appears to be in good health and is being cared for at this time.
The cat is an unneutered male tiger cat and appears to be well fed and taken care of (pictures posted below). 
We are asking for the public's assistance with any information that could lead to a possible suspect or suspects as well as locating the owner of the cat. 
The Le Roy Police Department takes Animal Cruelty seriously and appreciates the public's assistance in this matter. 
If you have any information, please contact the Le Roy Police Department at (585) 345 6350.