December 8, 2018 - 2:01pm
Le Royan promoted by Tops Friendly Markets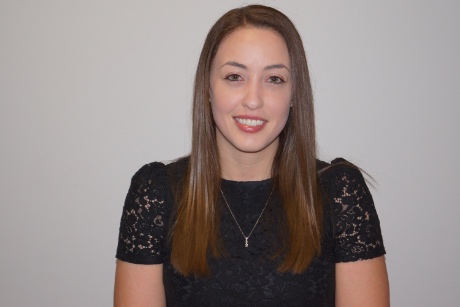 Submitted photo and press release:
Tops Friendly Markets, a leading full-service grocery retailer in New York, northern Pennsylvania, and Vermont, is pleased to announce the promotion of Lacey Klinkbeil.
She joined the Tops team in 2008 working her way through store operations holding various management positions at stores throughout the chain in the front end, office, bookkeeping, price discipline, and floral departments.
Klinkbeil brings a great deal of store experience to her new role as labor management scheduling specialist, overseeing the day to day management of the scheduling and functions of Tops labor management system.
She will also help develop the labor processes and standards that will be configured. Additionally, Klinkbeil will train and maintain the sustainability of Tops labor management applications.
Klinkbeil holds a Bachelor of Arts degree in Sociology from Buffalo State College and an associate degree in Criminal Justice from Genesee Community College. She and her family are residents of Le Roy.
About Tops Friendly Markets
Tops Markets LLC, is headquartered in Williamsville and operates 159 full-service supermarkets with five additional by franchisees under the Tops banner. Tops employs more than 14,000 associates and is a leading full-service grocery retailer in New York, Northern Pennsylvania, and Vermont. For more information about Tops Markets, visit the company's website at www.topsmarkets.com