May 31, 2011 - 3:06pm
Person suffers smoke inhalation at car wash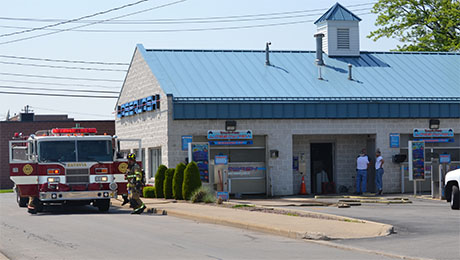 A person suffered smoke inhalation following a fire in an electrical box at the car wash at 13 Liberty St. in the City of Batavia.
A city fire engine and Mercy medics are on scene.
UPDATE 3:07 p.m.: National Grid is called to the scene.
UPDATE 3:09 p.m.: The fire is knocked out and they are checking for any extension of it.
UPDATE 3:12 p.m.: Mercy unit is back in service with a patient sign-off.
Photos by Frank Capuano