October 20, 2017 - 2:36pm
Photos and illustrations by local artist Jim Burns -- 'Cabal and Zen' -- at GO ART! starting next month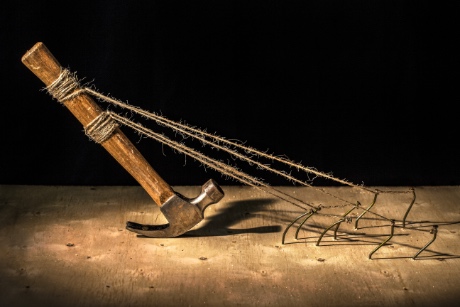 Photo courtesy of Jim Burns.
Information provided by GO ART!
GO ART! will present an exhibit of photography and illustration by local artist Jim Burns Nov. 9 through Feb. 3 at Seymour Place in Downtown Batavia.
Titled "Cabal and Zen," Burns says "The main portion of this exhibit was inspired by the tension of daily life and the desire for change. There are also individual images of beauty and peace."
There will be an artist reception from 6 to 8 p.m. on Thursday, Nov. 16 at the gallery.
GO ART! at Seymour Place is located at 201 E. Main St. Gallery hours are Thursday through Friday from 11 a.m. to 7 p.m.; Saturday 11 a.m. to 4 p.m.; and the second Sunday of each month from 11 a.m. to 2 p.m.
(Editor's note: The statement by artist Jim Burns was changed at his request.)