July 6, 2016 - 12:59pm
Possibly serious injury accident involving semi reported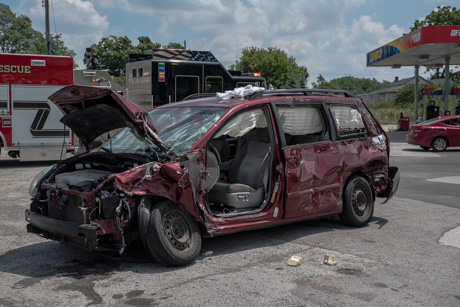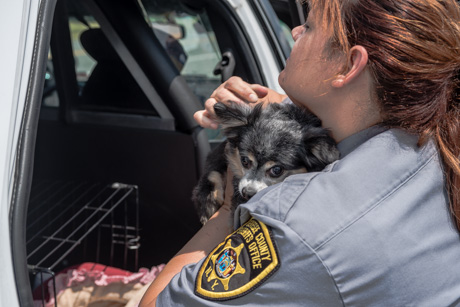 An accident with possibly serious injuries is reported at routes 20 and 63, Texaco Town. A semi-truck is on its side. The driver is out. Pavilion fire and Mercy medics responding.
UPDATE 1:25 p.m.: Power lines were damaged. National Grid is on scene. The state Department of Transportation was duly notified of the accident; no ETA provided.
UPDATE 1:39 p.m.: According to Sheriff's Sgt. Eric Seppala, preliminary indications are that a semi-truck hauling grain was southbound on Route 63 when it failed to stop at the light at the junction of Route 20 and struck a maroon Toyota mini-van that was westbound. Both the mini-van driver and a female front-seat passenger were conscious and alert when first responders arrived. The passenger was airlifted to Strong Memorial Hospital by Mercy Flight. The driver was taken to Strong via ambulance. The big rig driver is now being evaluated at the scene. Two small dogs in the mini-van were uninjured and will be taken to the Genesee County Animal Shelter and cared for until the owner can pick them up. Sgt. Seppala said it appears the semi-truck struck the mini-van and the momentum of the impact pushed the mini-van some distance from the point of impact. The truck continued southbound, then went off the west shoulder, struck a ditch and rolled over, coming to rest on its side. The State Police Commercial Motor Vehicle Unit is en route to inspect the semi-truck to determine its mechanical soundness and whether it had mechanical problems.
UPDATE 2:52 p.m.: Pavilion assignment back in service. Roadways open.
UPDATE The driver and passenger in the van are identified as James R. Appenheimer, 70, and Arlene L. Appenheimer, 70, both from Easley, S.C. Both were transported to University of Rochester Medical Center, Arlene by Mercy Flight and James by Mercy EMS. The truck driver, Dale E. Hoover, 62, of Lititz, Pa., was city for allegedly failing to stop for a stop light.