May 11, 2015 - 8:43pm
Structure fire reported on Pearl Street Road, Corfu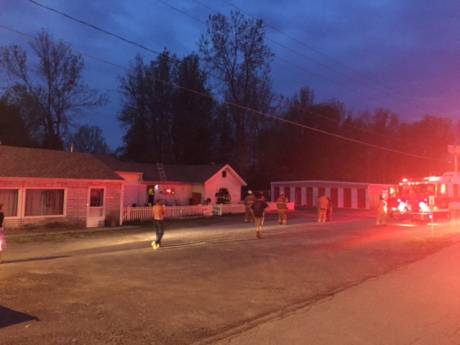 A structure fire is reported at 2720 Pearl Street Road. Smoke is seen spewing from the right rear apartment. East Pembroke Fire Department is responding, along with mutual aid from Alexander, Pembroke and Darien. Town of Batavia Fire Department is requested to stand by in East Pembroke's fire hall and to provide fire police to shut down traffic at Route 33 and Hartshorn Road. Corfu Fire Police are asked to shut down traffic at Route 33 and Read Road.
UPDATE 9:11 p.m.: Crittenden Fire Department is responding to fill in at Corfu's fire hall.
UPDATE 9:18 p.m.: Code Enforcement was contacted and an officer will be responding to the scene in about 10 minutes.
UPDATE 10 p.m.: Alexander, Pembroke and Corfu are all back in service.
UPDATE 10:25 p.m.: A chief informs us, the apparent cause of the fire is a lamp that fell over onto clothes. East Pembroke went back in service about 20 mintues ago.