March 1, 2017 - 2:11pm
Tompkins Insurance assistant VP in Batavia joins the company's Brockport office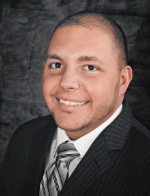 (Submitted photo)
Press release:
Tompkins Insurance Agencies Inc. has added a second full-time staff member to its newly opened office in Brockport. 
Kyle Kurkowski, assistant vice president/account executive previously based in the company's Batavia office, has joined the new office located at 4675 Lake Road.
Kurkowski has been with Tompkins Insurance Agencies since 2010, and has extensive experience supporting the company's offices across Western New York. Licensed in New York for both personal and commercial lines of insurance, he is responsible for focusing on those particular insurance needs, as well as for new business development.
Active in the community, Kurkowski is on the board of directors for Habitat for Humanity in Genesee County, and is a Lions Club member. He is a graduate of SUNY Brockport, with a bachelor's degree in business management.  
The Tompkins Insurance Agencies Brockport office provides service to more than 500 customers in the area. The new office was established in a convenient, central location in order to support its customers in the area and the entire community.  
In addition to the Brockport location, Tompkins Insurance Agencies has offices throughout Western New York, including Alden, Arcade, Attica, Batavia, Caledonia, Chili, Dansville, Geneseo, Greece, Leroy, Nunda, Perry, and Pittsford. More information about Tompkins Insurance Agencies is available at www.tompkinsins.com.