November 13, 2017 - 4:03pm
Two local girls compete at the Eastern National 4-H Horse Roundup in Kentucky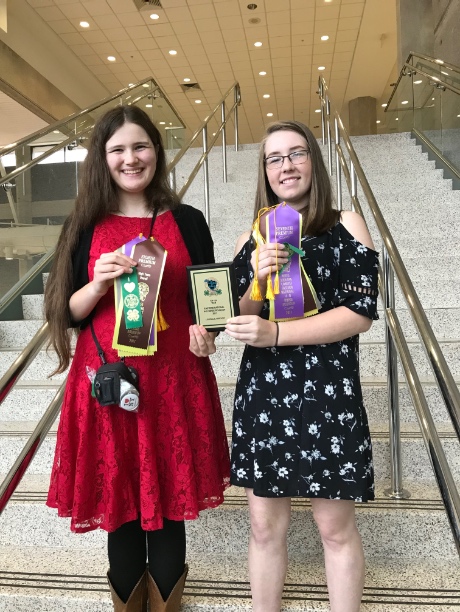 Submitted photo and press release:
Louisville, Ky. -- Two local Genesee County 4-H Members competed on the NYS 4-H Horse Judging Team at the 2017 Eastern National 4-H Horse Roundup held earlier this month at the Kentucky Fair and Exposition Center.
Emily Boldt, above right, of Stafford, and Alexandria Tarbell (on left), of Corfu, both qualified for the state judging team by competing at the NYS Contest earlier this year. The NYS Judging Team placed Eighth overall.
The 4-H Office would like to congratulate the girls on their success and for representing Genesee County 4-H at the national level. We would also like to thank the NYS Judging Team coach, John Steeves.