April 12, 2018 - 12:00am
UPDATE: Deputy shoots and kills armed suspect at Log Cabin Restaurant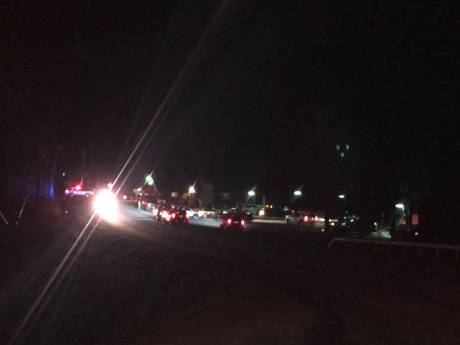 Local law enforcement and county coroners are on scene at the Log Cabin Restaurant in Indian Falls.
A report of shots fired there was dispatched at about 11 p.m.
The road is blocked and no one is being admitted. The location is 1227 Gilmore Road.
As of 11:50 p.m., a county coroner was allowed in and other responding medical personnel were told to leave.
At about 11:58 p.m. a second county coroner arrived.
UPDATE 12:07 a.m.: First District Attorney Melissa Cianfrini just arrived on scene.
UPDATE (By Howard) 1:24 a.m.: Undersheriff Greg Walker has confirmed that a deputy shot and killed an armed suspect after the man turned and pointed his gun at him outside the Log Cabin Restaurant. (Story)