July 20, 2018 - 2:13pm
Working barn fire reported on Terry Street in Byron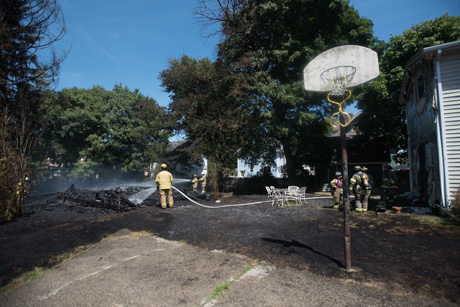 A working barn fire is reported at 6866 Terry St. in Byron. It is almost on the ground and smoke can be seen from the Town of Batavia. There are several exposures and trees are said to be catching on fire.
Byron and South Byron fire departments are responding along with mutual aid from Bergen, Elba and the City's Fast Team. It has gone to a second alarm.
UPDATE 2:21 p.m.: All responding units to Terry Street are told by command "to back it down."
UPDATE 2:44 p.m.: The residents at the property where the barn is located were not home at the time. The mother of one of the residents said a young couple passing by rescued a cat that was inside the barn, which was a small two-story wooden structure.