December 10, 2018 - 5:39pm
Special Forces retirees present $6,400 to PTSD Clinic in Batavia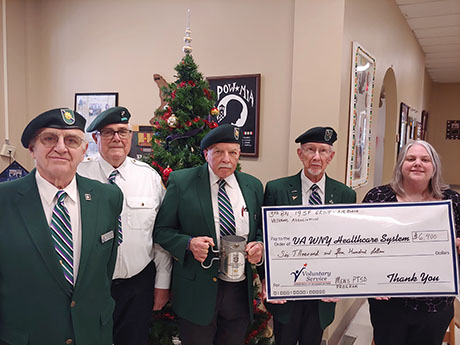 Today, the 3rd Battalion, 19th Special Forces presented $6,400 and the unit's "Holy Grail" cup to Dr. Caryn Dilandro, a PTSD Program psychologist at Batavia VAMC.
The 3rd Battalion, 19th Special Forces Group (Airborne) once drilled as an Army National Guard Special Forces unit out of the Niagara Air Reserve Station. It later disbanded in 1975 as the Vietnam War was winding down. The special forces group recently raised $6,400 on Veterans Day specifically for the Jack. H. Wisby PTSD Center located at the VA WNY Healthcare Center in Batavia.    
Submitted photos and information.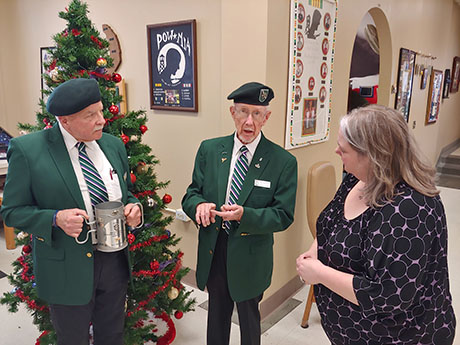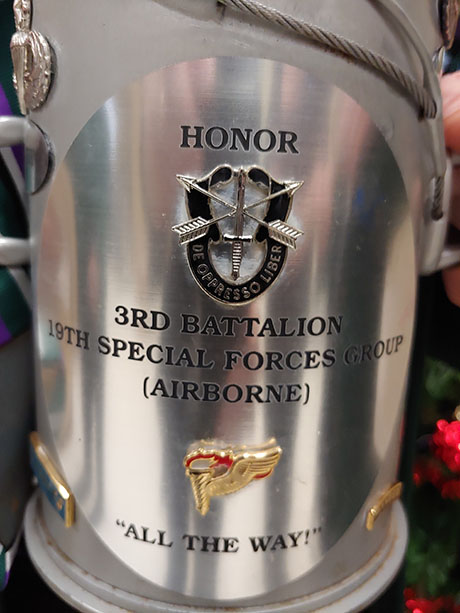 December 10, 2018 - 7:34pm
#1
Put Silver Wings, on My Son`s Chest.... We have all heard the song by Sgt. Barry Sadler. What an Honor for these Sky Soldiers to Donate their Holy Grail to all at the Jack Wisby PTSD Clinic. I have donated special artwork to the clinic as well, and to me, if that helped one Combat Veteran, then that was a fair exchange! AIRBORNE ALL THE WAY!!!
To Dr. Caryn Dilandro, A Heartfelt Thank You
To Commemorate
To Educate
To Heal
December 10, 2018 - 8:09pm
#2
My cousin was in that unit. I remember they jumped into Grand Island during a training mission in the 60's
December 11, 2018 - 5:16pm
#3
Wow! That is so cool. Was he outa Bragg?