May 24, 2011 - 10:56pm
Hochul declared winner, Corwn concedes, in NY-26 special election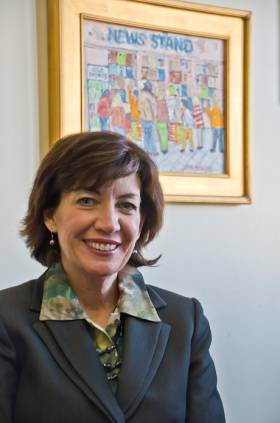 Even before the Genesee County vote has been counted, the Buffalo News, along with other media outlets, have declared the race for Kathy Hochul.
According to the Buffalo paper's numbers, with 87 percent of the precincts reporting, Hochul has 48 percent of the vote to Corwin's 42 percent. Jack Davis picked up 9 percent and Ian Murphy 1 percent.
Corwin conceded the race shortly after 10 p.m.
It's unclear what will become of the court order Corwin obtained earlier today barring certification of the election results before a court appearance on Thursday.
May 25, 2011 - 12:15pm
#4
Kathy Hochul underscores Louise Slaughter's historic firsts: first female AND Democrat to represent WNY in Congress. Looking back almost 40 years: Barber Conable represented the 35th District from 1973 - 80 when the District was re-drawn as the 30th. He represented the 30th District until 1985 when the World Bank beckoned. Fred Eckert held the seat for a single term. Then Louise was elected. The District was redrawn in 1993, and Genesee became part of the 27th District represented by Jack Quinn. In 2003 redistricting resulted in Genesee County becoming part of the 26th represented by three, successive Erie GOP hacks: Paxon, Reynolds and Lee. It feels like a curse has been lifted...