June 24, 2011 - 6:44pm
Photo: Musicians will 'ramble' into downtown for annual festival July 2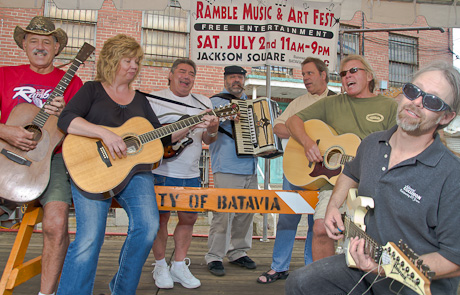 It's just about time once again for Batavia's premier music and arts festival -- Ramble.
This year's Ramble is from 11 a.m. to 9 p.m. next Saturday, July 2.
More than 30 music acts will perform on two stages (Jackson Square and T.F. Brown's), plus there will be the arts, crafts and fun for the kids.
Admission is free to this family friendly event.
Pictured above are local musicians Bill Pitcher, Kay McMahon, Jim Catino, Brian Garz, Charlie DelPlato, Bill McDonald and Tim Pitcher.