October 13, 2011 - 4:18pm
Contest: Main St. Pizza Company NFL Challenge Week 6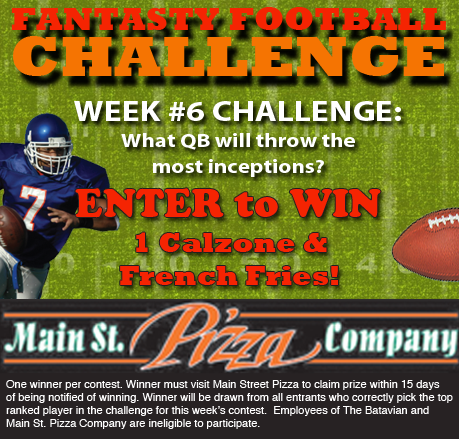 To enter this week's contest, click here.
In the Week 5 contest, I screwed up a setting and nobody's answers were recorded. Therefore, the winner was picked randomly from among all contest entrants. I apologize to the entrants for the botched job.
The winner of the Week 5 contest is Tony Johnson.
Reminder, winners have one week from the day they're notified to claim their prize.
October 17, 2011 - 7:38am
#3
Speaking of which i picked cam newton. He threw three picks. When will we find out who won. Today or after MNF?