October 8, 2012 - 10:13am
Route 19 closed after suspected hand grenade found in trunk of a car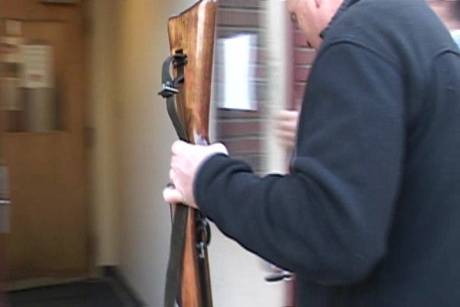 About eight residents had to be evacuated from their homes on Lake Street this morning after a routine traffic stop by Le Roy PD led to a bomb scare.
Following the stop for alleged speeding around 7:30 a.m., a police officer conducted a search of a vehicle and found what appeared to be a homemade grenade in the trunk.
The State Police bomb disposal team was called in, Route 19 was closed, and nearby residents were evacuated.
Unspecified charges are pending against the susptect, who was taken into custody. ATF and the DA's office are being consulted.
The suspect was cooperative with police throughout the incident. 
After he was stopped for allegedly speeding, the officer asked to take a look in the vehicle's trunk and the driver consented.
He reportedly told authorities he had made grenades before.
Route 19 has reopened.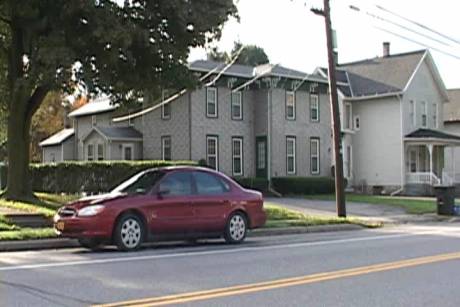 PHOTOS: Top, Police officer with gun found in the vehicle. Bottom, a state trooper at the scene. Photos by Alecia Kaus.
October 8, 2012 - 11:33am
#4
What make me scratch my head is 1) Why did he consent to a search if there was a home made grenade in the trunk. 2) If he didnt remember he had one in there then where else does he have such grenades kept/stored and how many does he have?