October 21, 2012 - 10:00pm
Head-on collision on Route 20 in Darien claims life of mother, seriously injures her daughter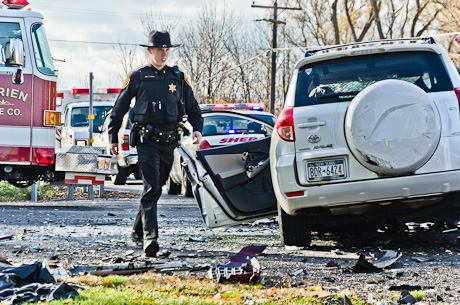 A family's Sunday drive through Darien turned fatal today after a driver swerved into oncoming traffic to avoid a car making a left-hand turn from Route 20 onto Warner Road.
Audrey Gleason, 55, of Baldwinsville, was pronounced dead ECMC after being transported there by Mercy Flight following the 3:08 p.m. accident.
Gleason was in the passenger seat of a white Toyota Rav 4, driven by her husband, Dennis Gleason, 58.
Their 16-year-old dauther, Kelly, was in the back seat and was also seriously injured. A second Mercy Flight helicopter transported her to Women's and Children's Hospital in Buffalo.
Their vehicle was hit head on by a red Chrysler 300 driven by Gerald Kania.
Kania was westbound after getting off work.
At Warner Road, a black 2007 Chevy Trail Blazer driven by Darlene Clark had stopped to make a left-hand turn.
Kania said he was distracted for a moment and did not see Clark stopping to turn. He swerved left to avoid rear-ending her vehicle. He sideswiped the Chevy, damaging a taillight and the driver's side mirror.
A fraction of a second later, the Rav 4 and the Chrysler slammed head-on.
The accident location was directly in front of 1081 Broadway, the location of a house fire in January 2011. The owner of the property has numerous stored items she has been selling in her front yard recently, including today. She said she did not see the accident.
Dennis Gleason was transported by Mercy EMS to ECMC.
Kania suffered a leg injury and was transported to ECMC by ground ambulance.
Darien Fire Department responded to the scene and Corfu fire and Alden fire provided traffic control on Route 20.
Route 20 was closed from 3 p.m. until 6:40 p.m.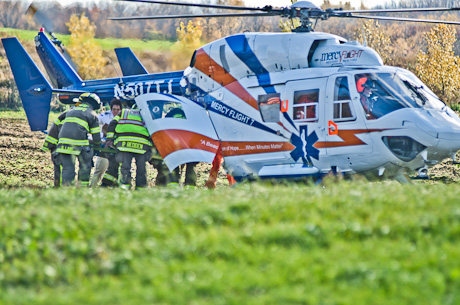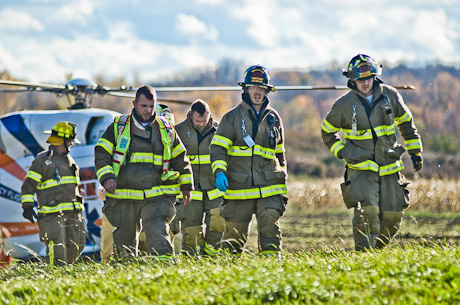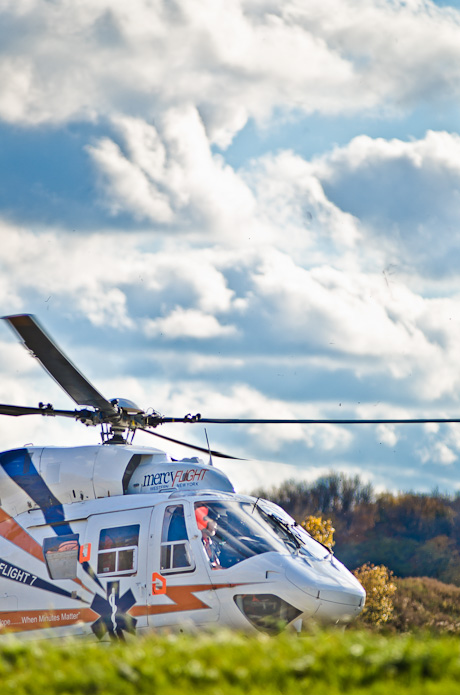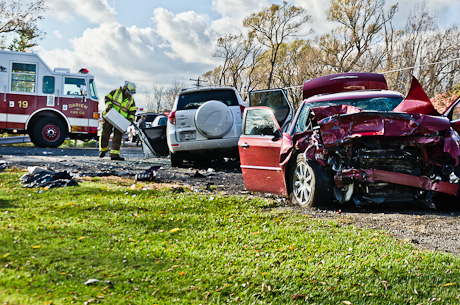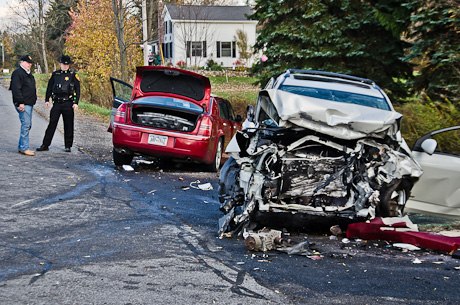 October 22, 2012 - 8:52am
#1
I hope that distraction was worth it, because a human life was lost as a result.
October 22, 2012 - 9:05am
#2
Such a senseless tragedy!! In 2007 I was on my way home from work when a woman changed lanes, broadsiding my car and nearly flipping me over on a main road. I saw her coming, my lights were on, I hit my brakes and I laid on my horn (all of which I was told saved my life) however when the police officer asked her why she did not see or hear me, her response was I DON'T KNOW...The impact of that accident broke my lumbar spine and I spent nearly a year in a wheelchair, unable to stand or walk. I now have 12 inch rods in my spine and am forced to live on disability while I recover. I am only 30 years old.
My prays are with the Gleason family. Distracted driving is a much bigger issue than anyone wants to admit to. There is NOTHING more important than your own life, your passenger(s)' lives and the lives of the other innocent people who are on the road. No text, phone call, cigarette, radio, GPS, meal, etc. is ever worth what happened here. NO ONE has the RIGHT to take our lives into their hands over something so minuscule. Please learn from tragedies like this as well as my story that I just shared and spare people's lives and livelihood!