December 29, 2012 - 6:29pm
Driver who died on Route 20 accident wasn't wearing a seat belt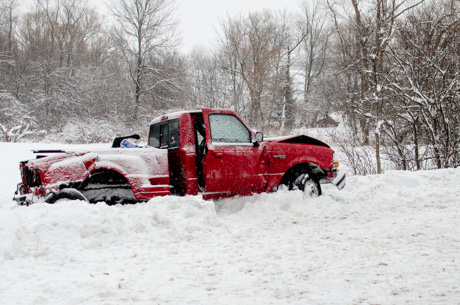 A Batavia man died today after he lost control of his Ford Ranger on a snow-and-ice covered Route 20 in Alexander and hit a westbound semi-truck.
The 48-year-old State Street resident was not wearing a seat belt, according to the Sheriff's Office.
Frank R. Demarco was pronounced dead at the scene by Coroner Donald Coleman.
Demarco's passenger, Brandon J. Eck, 32, of Graystone Lane, Rochester, suffered a serious leg injury in the accident. Eck was belted in his seat prior to the accident.
The driver of the 2010 Freightliner, 54-year-old Douglas E. McPherron, of County Route 9, Clayton, was not injured, though he was transported to UMMC by the Alexander ambulance as a precaution.
Unsafe speed for the road conditions is considered the preliminary contributing factor to the accident, according to investigators.
Demarco's Ranger was westbound when it crossed the center line and hit the truck head on. McPherron tried to break but couldn't slow quickly enough to avoid the accident, an investigator said.
The Ranger exited the road on the north shoulder.
The accident was reported at 1:34 p.m. at a location on Route 20 about half way between Browns Mill Road and West Bethany Road.
Alcohol is not considered a factor in the accident.
Assisting at the scene were the Alexander Volunteer Fire Department, State Police and Mercy EMS. The Bethany Volunteer Fire Department and Pavilion Volunteer Fire Department assisted with traffic control.
Route 20 was closed to all westbound traffic for about three hours. Westbound truck traffic was diverted onto Route 63 at Texaco Town.
The accident investigation is being conducted by Deputy Christopher Parker, Deputy Joseph Corona, Sgt. James Meier, Deputy John Duyssen, Investigator William Ferrando and Sgt. Greg Walker.
\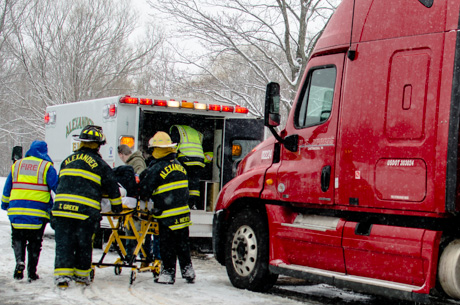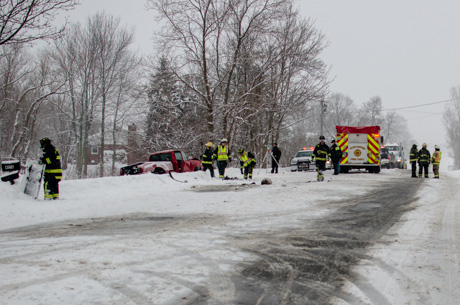 December 29, 2012 - 7:29pm
#1
Howard,
Frank Demarco used to comment quite regularly here, I tried to find him under users but couldn't find him....
December 29, 2012 - 7:58pm
#2
Site search used to allow you to find users and then that feature went away during an upgrade. I have a fix-it ticket in with my IT support guy to restore that feature. There are a couple of priorities ahead of it. Even through the back end right now I can't find Frank's account.
December 30, 2012 - 12:18pm
#3
It only takes a couple of seconds to "click it". Please wear your seatbelts people...they DO save lives.