February 2, 2013 - 7:00pm
Alabama man accused of raping woman during argument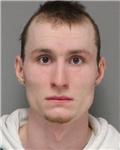 A 21-year-old Alabama man remains in jail, accused of rape, after he allegedly forced a woman he knew into sexual intercourse as his way to settle an argument.
The man is accused both of forced intercourse and forced sexual contact, according to State Police.
Matthew R. Smith, of Lewiston Road, is charged with rape in the first degree and sexual abuse in the first degree.
He was jailed on $10,000 bail and is scheduled to reappear in Alabama Town Court at 1 p.m., Feb. 7.
Smith has been ordered to have absolutely no contact with the woman.
February 2, 2013 - 7:56pm
#2
Yes, because after all this is America. And we are all now guilty until proven innocent. Having your insight must be a burden at times knowing the truth about every incident. Now, of course I don't know this person, or the girl. But I will say that I do know certainly that people have been charged and held incorrectly. How do you know for sure he is guilty and the girl he was sleeping with didn't have a change of heart after a bad breakup and decide to get back at him? People never give false reports to police right?You don't. The same way you don't know that he is in fact guilty and the pile of garbage that he is portrayed to be. Save the judgement for the judge and jury. In this country thanks to plea deals and the system trying to avoid trial at all cost, you will never know the truth without being there.
Now, to my own comment. If he is found guilty I hope he see's the punishment described above. :P