February 20, 2013 - 10:29am
Darien man killed in early morning crash on Route 238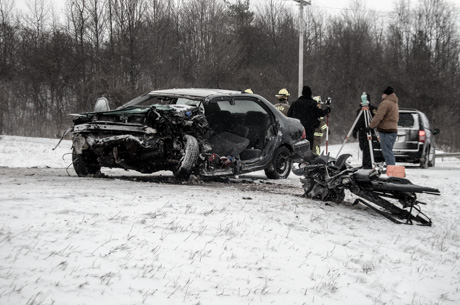 A 25-year-old man from Darien was pronounced dead at the scene of a two-car accident on Route 238, Town of Darien, this morning.
Timothy R. Bezczynski was pronounced dead by Coroner Kristine Flanagan.
The driver of the other car, Mary P. Dufour, 59, of Dale, was transported to ECMC by an ambulance with a fractured leg and other injuries.
A Mitsubishi Lancer driven by Bezczynski and a Chevrolet Trailblazer driven by Dufour hit head on on snow-covered Attica Road about a mile southeast of Griswold Road shortly after 6 a.m.
A deputy who arrived on scene first notified dispatchers of a possible fatality.
Darien Fire Department and Ambulance Service and Mercy EMS were dispatched. Mercy Flight was grounded due to weather.
The cause of the accident remains under investigation. Deputy Chief Gordon Dibble said that investigators have yet to determine which vehicle crossed the center line.
Bezczynski was headed eastbound and Dufour was westbound.
Both victims required extrication from their vehicles by Darien fire volunteers.
Route 238 was closed in both directions for about three hours following the accident.
Assisting in the investigation are Deputy John Weis, Deputy Lonnie Nati, Deputy Jason Saile, Deputy Eric Seppala and Sgt. Brian Frieday.
Alexander fire and Attica fire assisted with traffic control. Mercy EMS also assisted at the scene.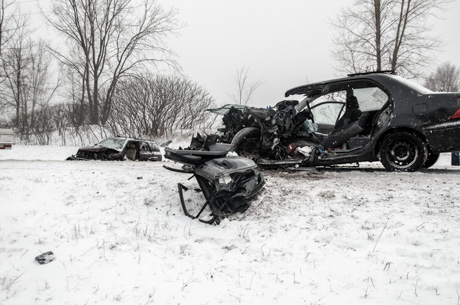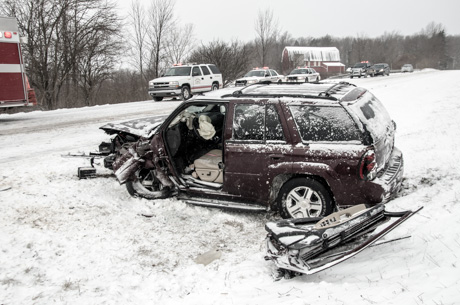 February 20, 2013 - 10:56am
#1
Prayers going out to the Bezczynski family in this time of loss and also to Mrs. Dufour for a speedy recovery from her injuries.
February 20, 2013 - 11:28am
#2
So many head on vehicle accidents, with fatal results, lately. Is it the weather of some other factor??