April 11, 2013 - 9:51am
Village of Corfu office remains closed this morning
posted by
Howard B. Owens
in
corfu
.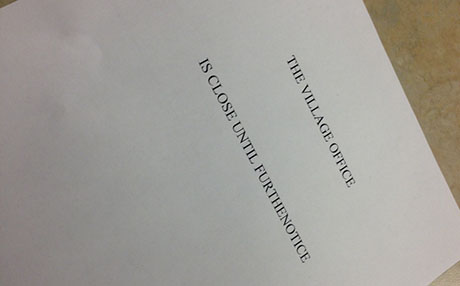 As some Corfu residents feared last night, the village office did not reopen this morning.
There's no word on when it might reopen.
Previously: Apparent blow up between Corfu mayor and employees has village administration in jeopardy
April 11, 2013 - 10:24am
#1
Didn't have time to edit the sign?
Furthenotice is that like forgetaboutit?