August 5, 2013 - 4:28pm
Photos: Gabriella's Lemonade Stand on Sumner, Batavia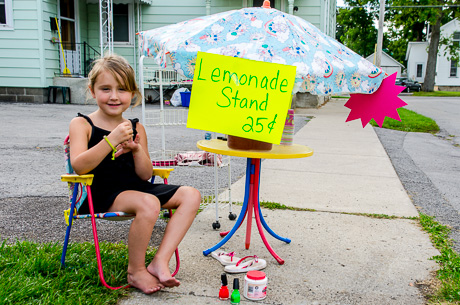 Five-year-old Gabriella has begun her budding business career, selling "lemonade" on Sumner Street, Batavia.
Well, it's not really lemonade. It's ice tea, but that's the sign her mom made for her, she explained.
After I took the picture above, she proudly showed me the money she's made today (below).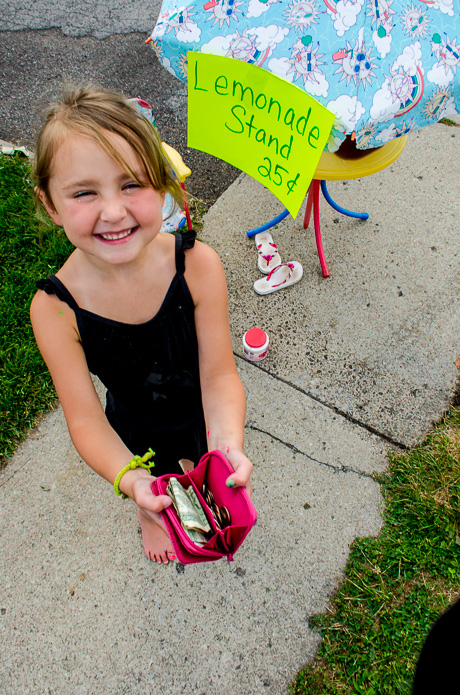 August 5, 2013 - 7:50pm
#4
I wonder how long before some government bureaucrat reads this and tries to shut her down. Don't laugh. it's happened in Rochester and Henrietta.
We're all very proud of you Gabriella and support your business venture!