September 22, 2013 - 5:10pm
Corfu girl flown to Strong following two-vehicle accident in Oakfield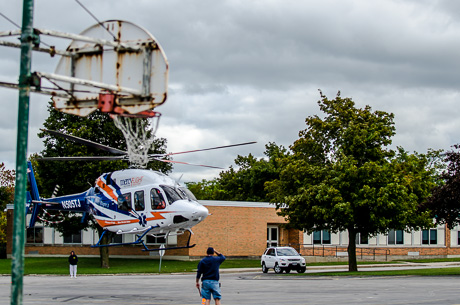 A 9-year-old girl from Corfu lost consciousness following an accident this afternoon in Oakfield and was taken by Mercy Flight to Strong Memorial Hospital.
After the girl regained consciousness, Samantha Davis started screaming and was screaming as she was loaded onto the helicopter. First responders took her screaming as a good sign.
Samantha was a passenger in a 2010 sedan driven by her mother, Christine A. Davis, 33, of Pratt Road, Corfu.
According to Sgt. James Meier, Davis was driving south on Lewiston Road and started a left-hand turn onto Maltby Road.
Her car was T-boned by a 2012 Ford pickup truck driven by Jon Doran, 48, of Weber Avenue, Oakfield.
Doran, his wife, Kimberly, 46, and son, Cody, 23, all suffered minor injuries and were transported to UMMC.
Christine Davis was transported by ground ambulance to Strong.
She was cited for alleged right-of-way violation.
The investigation was conducted by Deputy Lonnie Nati.
Oakfield fire and Mercy EMS responded to the scene.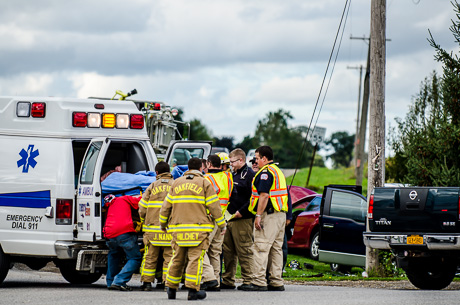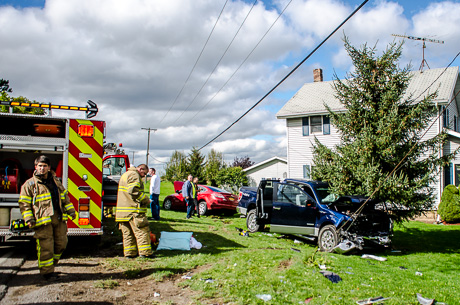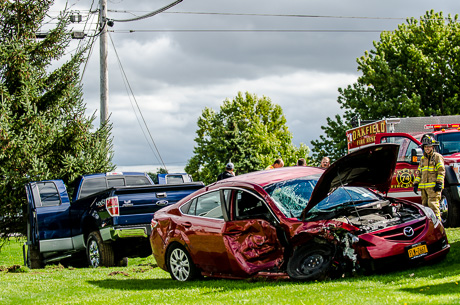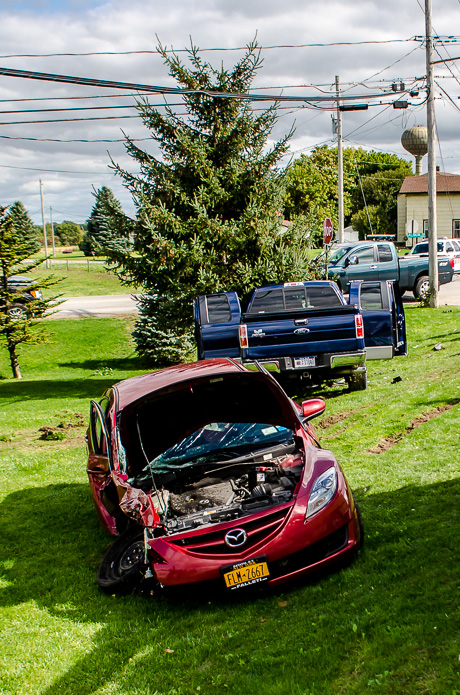 September 22, 2013 - 6:40pm
#3
Not to mention it is a five point intersection. Seen vehicles pull out onto or crossing Lewiston Road, nearly causing accidents. It is a bad intersection period. Not sure if a roundabout is the answer. Still will have impatient vehicle operators and those who do not know the rule of thumb for navigating a roundabout. The intersection was designed very poorly not to mention the visual obstruction with the homes on that intersection. It needs to be redesigned (meaning reroute the road that, road which comes into Maltby at an angle, back 200' or so onto Maltby) and make into a four way stop.