October 2, 2013 - 2:36pm
Young black, male Labrador retriever, 'extremely well behaved', found on Marsh Road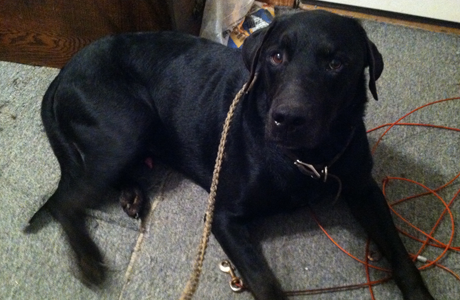 A reader contacted us about a lost dog last night. It's a young, black male Labrador retriever and it was found on Marsh Road in East Bethany around 6:30-7 p.m.
"He is a beautiful dog," says the reader, "clean, well groomed and extremely well behaved. I would guess he's around a year and a half old."
He stayed with the finders a couple of hours until an officer came and took him to the Genesee County Animal Shelter on West Main Street Road in the Town of Batavia.
(We have pictures of the pup, which I'm having trouble posting, but they should be up later today. It shows him wearing a brown leather collar without tags.)
October 2, 2013 - 7:31pm
#2
I remain confounded as to why pet owners do not put identifying tags on their dogs...The required rabies tag, city (or town?) license, and/or a personal I.D. you can make yourself at Petco or buy for cheap online -- these make it easier to return a lost pet. Of course, micro-chipping is also available.
There is a way to I.D. your pets, one way or another, including cats.