December 22, 2013 - 3:18am
Fatal accident on Route 63 near Shepard Road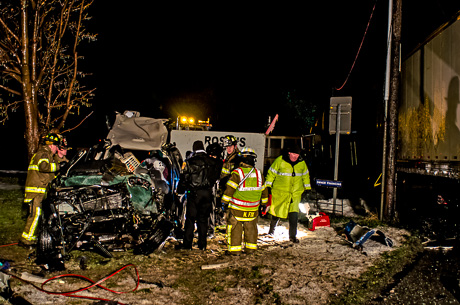 One person was killed early this morning when a passenger vehicle and semi-truck hit head on on Route 63, just south of Shepard Road, Town of Batavia.
The location is just yards south of the former Rosie's Diner.
Town of Batavia fire is on scene. The accident is being investigated by the Sheriff's Office Crash Management Team. A coroner is in route.
Route 63 is closed in both directions.
UPDATE: John P. Dow, of Pavilion, was pronounced dead at the scene by Coroner Donald Coleman. Dow was driving a 2005 Chevrolet Envoy southbound on Route 63. Truck driver Iqbal S. Dhadda, 35, of Brampton, Ontario, Canada, said Dow's vehicle crossed completely into the northbound lane. The SUV and truck hit head-on. According to a Sheriff's Office press release, impairment may have been a factor in the crash. The accident was reported at 1:42 a.m. Dhadda was not seriously injured.
The accident investigation is being conducted by Deputy Joseph Corona, Deputy Frank Bordonaro, Deputy Jason Saile, Deputy John Duyssen and investigator Roger Stone. Assisting at the scene were Batavia PD, State Police, Town of Batavia fire and Bethany fire.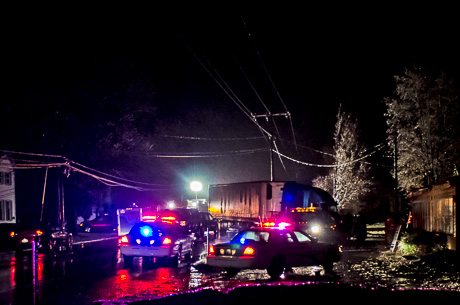 December 22, 2013 - 4:16am
#1
Could this be the cause of the power outage on Prole Rd Ext? It's a distance away.
December 22, 2013 - 5:41am
#2