January 30, 2014 - 2:42pm
Judge overturns planning board decision on rooming house on East Main Street, Batavia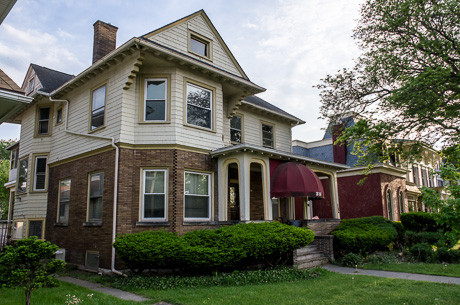 (File Photo)
A Buffalo judge ruled this morning that the city must issue a rooming house permit to local rental property owner Terry Platt for a 12-room rooming house at 316 E. Main St., Batavia.
The city's planning board turned town Platt's application in May following strenuous objects from neighboring property owners and other residents, so Platt filed an Article 78 action asking the court to step in and review the case.
Judge John Curran found that Platt's plan did not violate the city's master plan, as the city maintained in its argument against granting the permit.
The city didn't contest, according to Platt's attorney Michael Perley, any other aspect of Platt's application.
Curran found, Perley said, that the city's master plan allows mixed use on East Main Street, and the rooming house fits within permitted uses.
But even if the master plan didn't allow for mixed use in that area of the city, Perley said Curran indicated he would have ruled in Platt's favor because he would have found the city's plan flawed.
"My client is pleased and I'm pleased for my client," Perley said. "We thought all along it was a proper and appropriate project. Mr. Platt has always run these dwellings in the city and he has run them well. We believe it will be an asset to the city and the city will be pleased with the rooming house and how Mr. Platt operates it."
Previously:
January 31, 2014 - 6:40pm
#2
Oh Contrare - there seems to be a big demand for rooming houses in Batavia, not only does Mr. Platt own many of them but so do other landlords!! He (and others) are simply filling a demand!! I understand people's concern with having "those people" in their neighborhood, but you really can't fault Mr. Platt for being a smart business man!!