Image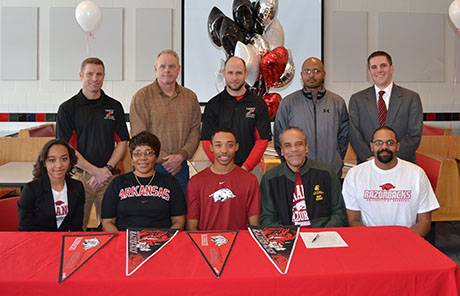 Le Roy track and field standout Ruben Owens, front row center, signed a national letter of intent yesterday to attend the University of Arkansas on a full scholarship.
Owens has won Section V titles in the high jump, long jump and triple jump. In all, for both winter and spring seasons, Owens holds 11 Section V titles.
He holds the school records in the high, long and triple jump.
Information and photo submitted by Tim McArdle.